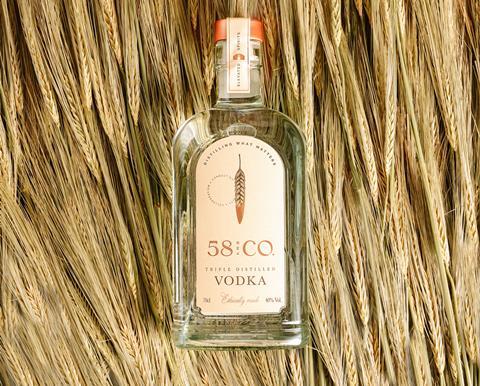 East London-based ethical spirits company, 58 Gin, has re-branded to 58 and Co.
58 and Co. will build upon its six-year award-winning distilling history to bring new collaborative Limited-Edition spirits to market. This includes the 2022 release of a series of small batch premium, authentic Shōchū and the addition of a Triple Distilled Vodka. Created with 100% British wheat spirit, the Triple Distilled Vodka will sit alongside its premium London Dry, Apple & Hibiscus and Navy Strength Gins.
The re-brand coincides with becoming a B-Corp certified operation.
Carmen O'Neal, Founder, 58 and Co. said: "We're absolutely delighted to unveil our new brand, which we feel truly represents our values, approach and future direction. We're incredibly proud of our sustainability efforts, collaborative approach to spirit making and community focus, and achieving B.Corp status is wonderful, particularly given the challenges that we've faced during the pandemic.
"Moving forward we're excited to continue distilling some of the best and most meticulously made spirits in the UK, ensuring this is done in the right way, wherever we can, for people, planet and purpose."