From multipacks to Moscow Mules - find out exactly what people are buying for a night indoors.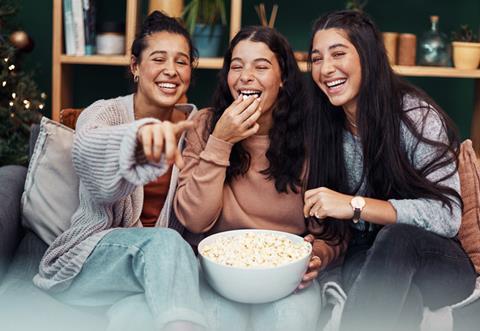 1. A third of consumers want to stay home
With pubs and restaurants now re-opened, who wants a Big Night In? More of us than you might expect, with a large proportion of consumers planning to stay put this autumn despite the return of the bright lights.
"Necessity means that we changed our behaviour last year during the national lockdown," says Nic Storey, channel director at PepsiCo. "But we're finding around a third of us don't want to revert back to that old behaviour!" Indeed, a PepsiCo & Kokora Shopper Sentiment Study from July found that a third of consumers want to stay home rather than eat out.
"Research shows there are two drivers working here," says Storey. "On one hand, though pubs and restaurants are open, some people still feel a bit hesitant about eating out. Also, I have a young family and we enjoyed using Big Night In as a way to 'close into' our bubble. Those behaviours seem to have stuck even as we come out of lockdown.
"I think that some independents might have expected [BNI] sales to drop off, but that hasn't really happened."
The Convenience Awards' Rising Star Enya McAteer, who manages Mulkerns Spar Jonesborough in Co. Armagh, agrees that the pandemic uplift seems to be sustained even as government regulations change.
"At our store sales are holding up well – they're almost up there where they were during the height of the pandemic," she says.
"I'm quite surprised to be honest. I thought I might have to try a few things to get the sales: but overall people do seem to be staying at home. I think it's partly about value. Customers see that Christmas is around the corner and want to save some money rather than going to the pub and eating out."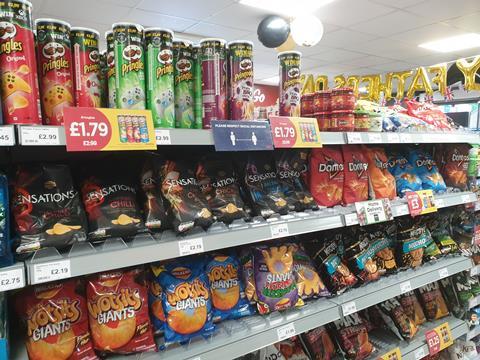 2. Nearly half of snacking missions in indies are now 'for later'
The pandemic introduced a lot of people to the convenience, quality service and range at their local shop. Trends in the Big Night Out category underline that many of those customers are sticking around to stock up on more than to-go. Nearly half (46%) of snacking missions in indies are now 'for later' in convenience, according to PepsiCo Path to Purchase Research, which took a sample of 3,000 Shoppers earlier this year.
"Last year we saw that a lot of shoppers were 'forced' to shop in smaller stores because of restrictions on shopping or because they felt safer," says Storey.
"What they found is they were walking down the road and getting great service. So they're continuing to use c-stores as they would supermarkets: buying 'for-later' as well as 'food to go'. That plays right into the Big Night Out category."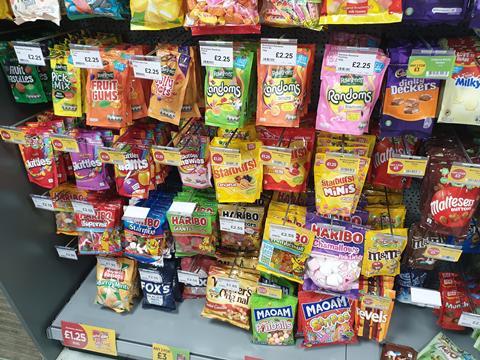 3. Sharing packs and multipacks are driving the biggest growth
Customers are still keen to emphasise the 'big' part of BNI as sharing bags and multipacks continue to drive the market. Sharing has been up 9% in crisps, snacks & nuts (CSN), with pricemarked packs (PMPs) up 8% and non-PMP up 12% (Nielsen Independents & Symbols, Value Sales, MAT, W.E. 24.07.21).
"Consumer demand for sharing products is on the up and snacks are a hugely important part of a memorable sharing occasion," says Matt Collins, trading director at KP Snacks. "Whether it's a big get-together to remember, a casual drink paired with nuts, or a family movie night with popcorn, the CSN sharing segment has grown significantly and represents a huge opportunity for retailers."
Sharing formats are also highly sought after within confectionery. Sharing bags appeared in an additional 30 million baskets in 2020, whilst chocolate blocks appeared in an additional 81 million baskets with an additional 1.5 million new shoppers buying into the format (Kantar Worldpanel, Take Home Confectionery 52w/e 27.12.20). "We expect 'Big Night In' occasions to continue be popular as people make up for lost time getting together with family and friends and sharing confectionery such as bags and blocks plays a key role in these occasions," says Helen Bailor, shopper marketing manager, Nestlé Confectionery. The firm recently launched a Win a Sunshine Break on-pack promotion.
"We have a lot of big formats and multipacks across the store," says Enya. "I think that multipacks, especially where they are on promotion, give the impression of being good value. And I want to offer customers the best value that I can."
ADVERTISEMENT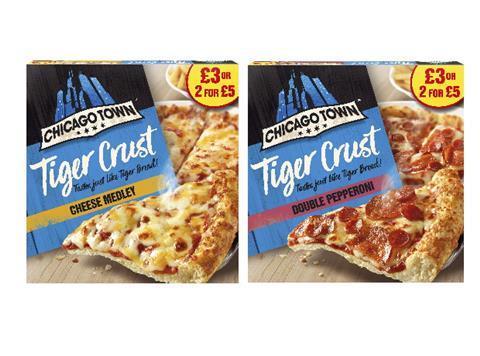 Chicago Town Launch Tiger Crust Price Marked Packs Nationwide
Chicago Town's Tiger Crust pizza is fully loaded with generous toppings and smothered in Chicago Town's signature tomato sauce, finished with a unique crispy, crunchy crust that tastes just like tiger bread – the first pizza of its kind on the market.Following success of the Tiger Crust range, one of the fastest growing thin and crispy sub brands in the UK, Chicago Town added two pizzas to the price marked packs category.The Chicago Town Tiger Crust Cheese Medley consists of chunks of Emmental, Cheddar, grated mozzarella and red Cheddar and the Chicago Town Tiger Crust Double Pepperoni promises mouth-watering slices of large pepperoni, mini pepperoni and mozzarella cheese.Packed with taste, the award-winning Chicago Town Tiger Crust pizza is perfect for sharing with family and friends and guarantees clean plates and smiles all round.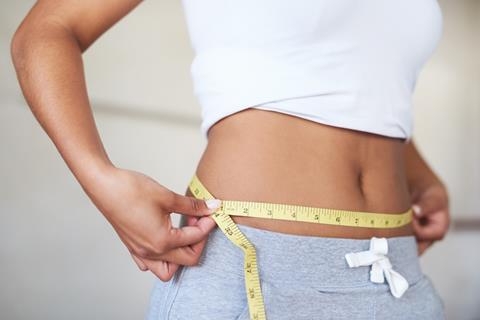 4. Nearly nine in ten (89%) customers are on a post-Covid diet
If customers weren't interested in health pre-Covid, the post-pandemic bloat has changed their minds. This new approach applies even to 'indulgent' categories like BNI.
"Health is now an even bigger motivator for consumers to improve their diet in the wake of Covid-19; 89% of shoppers are trying to improve their diet, with 29% specifically focused on sugar reduction [all stats Nielsen]," says Amy Burgess, senior trade communications manager at Coca-Cola Europacific Partners (CCEP).
For CCEP this means two thirds of its soft drinks volume for Great Britain is low or no sugar (40% more than 10 years ago) [TiF FY Report 2020].
Yet in 2021 healthy choices can mean more than calories or sugar. Richard has seen from behind his counter how health has translated to a trend for meat-free. "It's definitely a growing area for us," he says. "Yes, we're in a student area, but I think that across the board we're seeing more sales of products that used to be niche: like vegan and vegetarian."
Dr Oetker has capitalised on this meatless market by creating a pizza with Jackfruit, an on-trend vegan staple. "Frozen food alternatives including vegan and free-from frozen pizza are becoming more regularly purchased within the Big Night In category as consumers are increasingly adopting new eating habits and lifestyle choices, says Paula Wyatt, head of marketing – Pizza, at Dr. Oetker UK.
"Chicago Town's Takeaway Sticky BBQ Jackfruit remains the most popular vegan frozen pizza in the UK pizza market and is the fastest growing pizza in the S&I channel, worth £20,231 [IRI]."
5. 83% of consumers will keep cocktail hour going
"Despite pubs and bars reopening, we still expect to see some consumers looking for ways to separate their evenings and weekends at-home," says Sandra Brunet, marketing director at Campari Group UK.
"The Big Night In is a great chance for consumers to premiumise their at-home experiences to differentiate from other nights of the week. In 2020 there was a 35% YoY increase in consumers enjoying cocktails at-home, and 83% of UK consumers plan to continue to make cocktails at-home post lockdown [Campari research]."
"Another way in which retailers can drive sales and capitalise on the popularity of at-home occasions is to encourage consumers to try something new," adds Nicola Randall, senior marketing manager at Brothers Drinks Co.
"At-home cocktails provide the perfect opportunity for consumers to experiment, and with Halloween - the second biggest drinking occasion behind New Year's Eve – fast approaching, this is an area where retailers can embrace some creative serves easily delivered at home.
"At Brothers we have a range of cocktails recipes to try, including warming drinks such as the Toffee Apple Moscow Mules, Toffee Apple Cider Sangria and Spiced Toffee Apple Winter Warmer. These are great options as we head into the cooler months, and can easily be adapted by using Toffee Apple Alcohol Free as an alternative. By displaying the required ingredients together in-store, retailers can help encourage this experimentation and drive sales."