Specialist vaping shops have opened for business in two West Midlands hospitals as the number of adults switching from smoking to vaping continues to rise.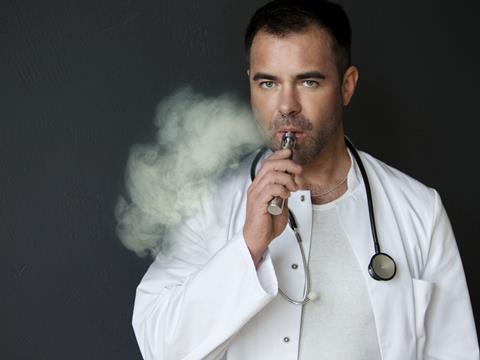 The opening of the Ecigwizard stores follows a site-wide ban on smoking in Sandwell and City Hospitals, both of which are run by the Sandwell and West Birmingham NHS Trust (SWBH).
Smoking is not allowed anywhere on the grounds of the organisation, including in cars parked on site.
Smoking enforcement officers have been on site from 5 July and work alongside staff, including security staff, to challenge people smoking on site, with a £50 fine being issued to those in breach of it.
Ecigwizard director Ben Potter said: "We are thrilled that Sandwell and West Birmingham NHS Trust has taken positive steps forward in combating tobacco smoking.
"The UK continues to show the world that vaping products are a valuable tool in the long-term goal of creating a smoke-free world."
Electronic cigarette use continues to rise, with 6.3% of English adults vaping in 2018, up from 5.5% the previous year, according to new figures from NHS Digital released earlier this month.
Just over half (51.5%) of those vaping said it was to help them quit smoking.
Adults aged 35 to 49 are most likely to use e-cigarettes (8.1%).
Smoking rates have been falling steadily since 2011 when 19.8% of adults in England classed themselves as current smokers.
In 2018, that figure had fallen to 14.4% of adults in England, equating to a drop of around 1.8 million smokers.