The UK's vaping industry has hit back at widespread reports in the national press this week that electronic cigarettes (e-cig) could have a harmful impact on heart health.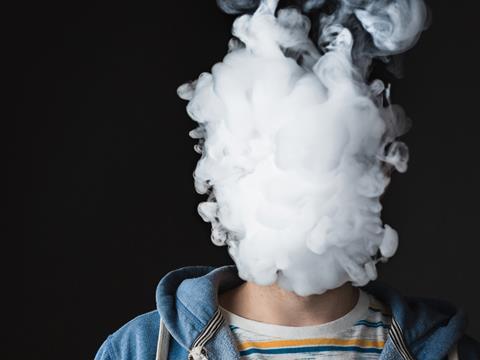 A report, which reviewed 38 experimental studies of in vitro, animal, and human cardiovascular effects associated with e-cig use, claimed that signs of damage were seen in nearly three-quarters of tests.
The study, called The cardiovascular effects of electronic cigarettes: A systematic review of experimental studies, cited research from the likes of the Faculty of Public Health and Policy and the London School of Hygiene and Tropical Medicine.
"Most studies suggest potential for cardiovascular harm from electronic cigarette use, through mechanisms that increase risk of thrombosis and atherosclerosis," the study concluded.
Responding to the report and coverage, Andrej Kuttruf of the UK Vaping Industry Association (UKVIA) said it was "disappointing" to see "sensationalist" stories being promoted.
Public Health England (PHE) said there was "international consensus" that vaping was far less harmful than smoking, and that it would continue to monitor the evidence on e-cigarette safety as it developed.
"Our advice is that quitting smoking and switching completely to vaping brings substantial benefits to health," a spokeswoman told C-Store.
"Tobacco smoking is the number one risk factor for cardiovascular disease. Smokers are almost twice as likely to have a heart attack compared with people who have never smoked.
"E-cigarettes are not completely risk free, but there is international consensus, including from CRUK, ASH, RCP and the US National Academy of Science that vaping is far less harmful than smoking," she added.
The research has been followed by reports of six deaths in the US, which have been linked to vaping.
Responding to the reports, the UKVIA added: "It appears that the incidents in the USA are linked to people using illegal liquids, most likely black-market marijuana products (THC oils).
"Products such as these are illegal in the UK. This means that vapers and smokers looking switch to vaping can therefore have the confidence that the products they are purchasing are of a high standard and safe."
"As always, we advise consumers to only purchase their vaping products from reputable retailers where they can seek expert advice if they require it."