US officials have updated their advice on e-cig usage as the number of US people visiting hospitals because of vaping-related illnesses continues to fall.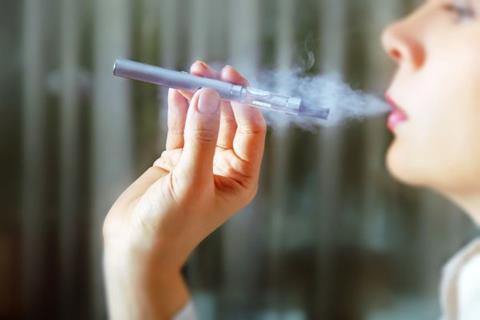 The weekly emergency department visit rate was down to 35 per million in the week of 5 January 2020, down from a peak of 116 per million during the week of 8 September 2019.
The US Centres for Disease Control (CDC) said the decline in hospital visits was being fuelled by increased public awareness of the risks associated with THC-containing products, the removal of vitamin E acetate from some products and law enforcement actions related to some illicit brands.
The CDC is now advising US vapers to not use any products that contain THC – a step down from its previous statement which cautioned against the use of any vaping products.
However it maintains that "e-cig, or vaping, products should never be used by youths, young adults, or women who are pregnant".
The CDC is also recommending that US vapers never buy from informal sources, such as friends, family, or in person or online dealers.
A new study from 14 January found that 82% of hospitalised patients reported using THC-containing products and 78% reported acquiring products only from informal sources such as family/friends, dealers, online, or other sources.
Vitamin E acetate is also strongly linked to the outbreak of lung injury.
"Adults using nicotine-containing e-cigs or vaping products as an alternative to cigarettes should not go back to smoking," the CDC said.
"Adults who do not currently use tobacco products should not start using e-cig, or vaping, products."