More than three-quarters (76%) of subpostmasters are earning less per hour than the National Living Wage from working in their post office, according to a National Federation of Subpostmasters (NFSP) poll.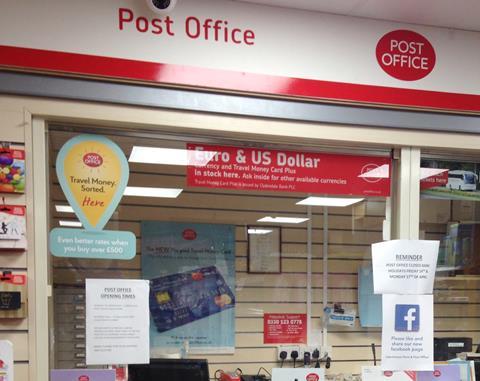 A NFSP survey of 1,000 of its members also revealed that 61% of respondents are making less than when they started, with one in five subpostmasters – or their partners – taking on work elsewhere to make ends meet.
Subpostmasters' biggest concerns were falling income and increased expenses, caused by a combination of factors including: reductions to remuneration rates; low transaction rates for banking services; increased staff costs; more customers using Royal Mail services directly; and fewer using a Post Office Card Account.
The survey found that 22% are planning to close, downsize or hand on their business in the next 12 months.
Speaking at the NFSP's annual conference today, chief executive Calum Greenhow said: "We can see how easy it would be for subpostmasters to lose faith and feel disenfranchised, to feel the system is working against them. For many of you, your feet are going to do the talking."
Greenhow admitted that the NFSP's relationship with the Post Office had, at times, been "fraught" but had improved dramatically over the last 12 months.
He also dismissed the claims of the judge in the ongoing subpostmasters' Horizon case against the Post Office that the NFSP was unable to represent its members because of its close relationship with the Post Office.
"The Judge allowed the court to be embroiled in a conspiracy theory perpetrated by those who seek the demise of the NFSP and who seek to bring the Post Office down and your investment along with it," he said.
A High Court Judge ruled in the postmasters' favour in the first of four Horizon trials. The Post Office sought to have the Judge remove (recuse) himself from the case, but the Judge has declined to do so.