Three-quarters of Scottish consumers believe that all drinks containers, including metal cans, plastic and glass bottles, coffee cups, cartons and pouches, should be included in Scotland's deposit return scheme (DRS), a new survey of 1,019 Scots has found.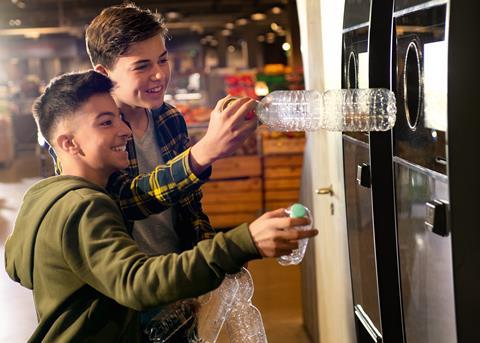 The number of people in favour of an "all-in" DRS is up significantly from this time last year when only 45% of consumers were.
Support for an all-in DRS was strongest in the Highlands and Islands where 78% of people said the scheme should be as comprehensive as possible, according to the poll by Survation, which was commissioned by Nature 2030.
Support for a DRS in which the deposit levied varies based on the size of the container they buy was also high.
Almost six in 10 Scots backed a variable model, with 12% opposed to the idea, the poll revealed.
Last year campaigners warned that a flat rate deposit for drinks containers irrespective of size risks making it more economical for consumers to buy larger plastic bottles.
Campaigners have welcomed the results.
Dr Mark Dorris, senior research fellow, Edinburgh Napier University, said: "It's imperative we keep all drinks containers in the productive economy and outside of the environment.
"The more comprehensive Scotland's DRS is the better."
Neil Garrick-Maidment, founder and executive director of The Seahorse Trust, added: "We must do everything in our power to stem the tide of plastic pollution.
"The Scottish government must ensure the deposit return scheme disincentivises the purchasing of plastic bottles."
But retailers have warned of operational issues related to glass collection, while Members of the Scottish Parliament (MSPs) recently called for more detail from the Scottish government on its proposed Deposit Return Scheme, including further clarity on handling fees and manual returns.
The Scottish government is set to introduce a DRS for drinks containers in 2021. Holyrood wants to boost recycling and slash litter.