Members of the Scottish Parliament (MSPs) have called for more detail from the Scottish government on its proposed Deposit Return Scheme, including further clarity on handling fees and manual returns.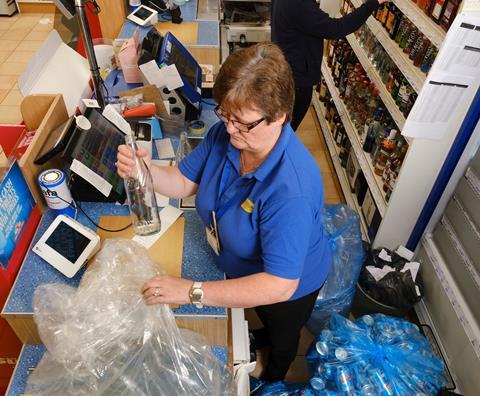 In its report report on the proposed DRS regulations, the Scottish Parliament's Environment, Climate Change and Land Reform Committee said it understood the concerns of small retailers and was "keen to ensure that small retailers are not bearing a disproportionate burden of making DRS work".
The committee called on the Scottish government to provide further detail on how it considered handling fees should be determined and what right of appeal/dispute mechanism will be in place.
It also asked for an indication of the number of retailers that are likely to need to take returns manually (rather than via a Reverse Vending Machine), and further detail on the preferred model for manual returns.
The committee also suggested that the scheme administrator should have the scope for a 'variable rate' on the charge of bottles and cans within a deposit return scheme, for example based on product size.
Welcoming the report, Association of Convenience Stores chief executive James Lowman said: "The committee's report reflects industry frustrations about the lack of clarity surrounding the implementation of deposit return scheme in Scotland. Local shops need certainty on how the scheme will operate, how they can apply for exemptions and if their staff will be required to manually accept soiled packaging in stores.
"We welcome the committee's recommendation for the implementation period to be extended beyond April 2021 and for the scheme to be cost neutral for retailers. We urge the Scottish government to consider strategically mapping the location of return points instead of requiring every high street and village retailer to accept returns."