Parfetts is aiming to recruit a further 150 stores into its symbol and retail club operations this year as it continues to grow its footprint into new geographical areas.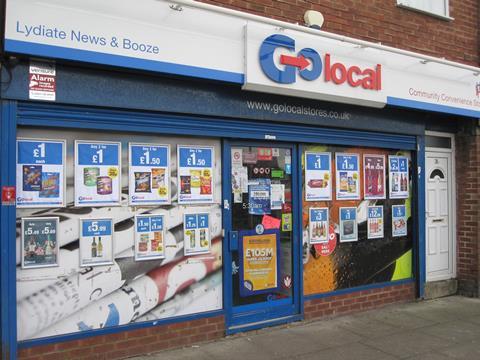 There are currently more than 500 stores in its Go Local and Go Local Extra symbol estate, as well as more than 3,500 actively engaged in its retail club programme. The past 18 months has seen increased recruitment in new areas, notably North Wales, the Midlands and the North East around its recently-acquired Middlesbrough depot.
The wholesaler is working with two model stores to develop a new proposition for licensed drinks utilising Parfetts' on-trade brand The Local. The initiative will use a new colour scheme and lighting in-store, plus a wider product range and pos material to appeal to a new customer base.
Managing director Greg Suszczenia said: "We are already very strong in alcohol and can use the learnings from our on-trade business to drive sales. There is a big opportunity for retailers in premium spirits, craft ale and wine, where we can move away from commodity lines.
"Retailers already trust us on prices and our promotional activity, so we are exploring whether we can have the same impact in product categories."
Additional focus will also be given to digital activity this year, including online ordering, data usage and social media. The wholesaler will run social media workshops for retailers later this year, using case studies from successful operators.
Retailers from over 200 stores attended the company's annual retailer trade show and awards in Manchester last week.
The company named a retailer of the year for each of its seven operating regions, as well as few additional awards.
Winners on the night included; Vinay and Kalindi Patel of VRK Mini Mart, Go Local Extra in Ashton Under Lyne; Lucy Costello of Daniel House, Go Local in Liverpool; Menegan Selvanathan of Pound Saver, Go Local Extra in Liverpool; Jonny and Linda Mitchell of Towngate Stores, Go Local Extra in Halifax; Andrew and Marie Robinson of Summer Lane Stores, Go Local Extra in Barnsley; Visalini Jeyanand of RVJ, Go Local Extra in Derby; and Sanjeev Devgan of Late Shopper, Go Local in Bishop Auckland.
The most improved Go Local store was awarded to Andy Campbell for his Hursthead Convenience store in Cheadle Hulme. Bay Bashir of Belle Vue, a Go Local in Middlesbrough, was recognised for best retailer store activation of the year and Sasi Patel, GoLocal Extra in Rochdale, was named digital retailer of the year for his digital engagement with the local community.
Suppliers were also recognised, with JTI named supplier of the year. Go Local promotion of the year went to Lucozade Ribena Suntory for the launch of Lucozade Energy Watermelon & Strawberry Cooler; store activation of the year was awarded to Carlsberg UK for the launch of Carlsberg Pilsner and digital activation of the year went to Budweiser. James Clift from Heineken UK was recognised as the most engaged account manager.