Nisa retailers helped raise almost £850,000 for charities last year, through the group's Making a Difference Locally (MADL) initiative.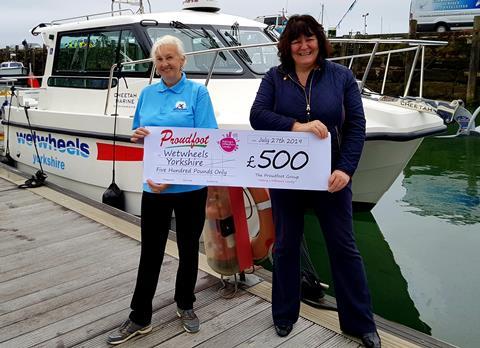 MADL raises funds in Nisa partner stores through sales of Heritage and Co-op own brand products, in addition to money raised via in-store collecting tins.
In 2019 a total of 1,444 individual donations were made to causes including community groups, schools, Scout and Girlguiding groups, charities, sports clubs and more.
Nisa's head of charity Kate Carroll said: "2019 was another fantastic year for charitable giving, with hundreds of Nisa retailers supporting some amazing local good causes.
"We're delighted that these causes have benefitted from donations totalling almost £850,000 as the funding given by our independent retailers will make a significant difference for the smaller charities and community groups in particular.
"Last year saw lots of great achievements for the charity and we look forward to making a difference for many more good causes in 2020!"
One cause to benefit from a donation from Making a Difference Locally last year was Wetwheels Yorkshire, which, using specially modified and fully accessible powerboats, provides boating opportunities for people with disabilities with the aim of building their confidence and independence. It received a £500 donation from Nisa partner Proudfoot supermarkets in Scarborough.
Last November Nisa announces that the charity had raised over £11m for good causes since its formation in 2008.