Members of Scottish Parliament (MSPs) are being urged to protect small business owners by maintaining the Uniform Business Rate and voting against an amendment which would allow local authorities to set their own rates and impose additional levies and supplements.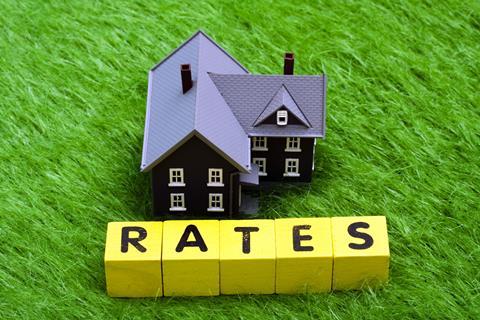 The proposed amendment to the Non Domestic Rates (Scotland) Bill would effectively abolish nationally-set reliefs including the Small Business Bonus Scheme, the Association of Convenience Stores (ACS) said.
The ACS has joined forces with 26 of Scotland's leading business representative groups and sectoral trade associations in a joint letter to MSPs, urging them to vote to retain the Uniform Business Rate and explain the negative impact that localising business rates would have on businesses.
The collective call comes ahead of the final Stage 3 vote on the Non-Domestic Rates (Scotland) Bill, expected over the next few weeks.
The letter states: "We fear this could lead to higher business rates bills, at a time when the poundage rate is already at a 20-year high and with a further increase pencilled in for this Spring, and when businesses want to invest and grow the Scottish economy.
"We therefore urge you and fellow MSPs to overturn these amendments, which simply introduce fresh complexity, cost and unpredictability into the rates system, and which are at odds with the rates reform agenda of ensuring competitiveness and minimising complexity."
The ACS' separate written submission to the Bill has outlined concerns about the amendment, highlighting how it could increase bills for retailers and result in unnecessary complexity in the rates system, resulting in business investment and access to local services in convenience stores being undermined.
ACS chief executive James Lowman said: "Giving local authorities the power to set rates will increase complexity in the business rates system and result in widespread uncertainty for local shops about their costs.
"We are concerned that the amendment would inhibit retailers' ability to invest in their stores and provide their customers with essential products and services.
"The opposition parties backing this amendment need to recognise the detrimental impact this would have on convenience stores throughout Scotland," Lowman added.
Figures from ACS' Voice of Local Shops survey show that 84% of independent convenience stores in Scotland currently benefit from the nationally administered Small Business Bonus Scheme.
This relief is integral for more than half of retailers to continue trading (53%), maintain employment levels (13%) and continue investing in their business (11%).