Lincolnshire Co-op is encouraging membership card-holders to "help the environment" by rewarding them with 25p every time they use a reusable cup to purchase their hot drinks.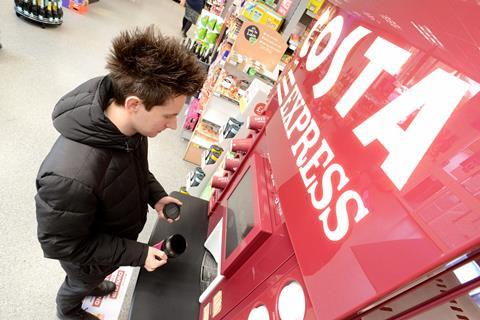 The incentive, aimed at reducing single cup waste and litter, is rolling out across 69 Costa Express facilities at the society's food stores today (2 March).
Staff will credit the customer's membership card at the till after they've chosen their beverage.
Someone who grabbed a caffeine fix five days a week would save 260 single-use cups and make £65 in a year - enough for 18 lunchtime meal deals, the society said.
"We believe we're the first Costa Express retailer nationally to offer a reward to our customers for choosing to use a reusable cup," Matthew Wilkinson, Lincolnshire Co-op's store development manager and member of the society's environment group, said.
"Our Costa Express service is popular, particularly in our petrol stations, and it's part of what makes us a successful convenience retailer. But as well as providing services our customers want, we also need to look after the local environment."
Lincolnshire Co-op currently has more than 280,000 dividend card holders.
In January 2018, MPs called on the government to introduce a 25p levy on disposable coffee cups.
The Environmental Audit Committee has said money raised from a so-called 'latte levy' should be used to improve the UK's 'binfrastructure' and reprocessing facilities.