Lincolnshire Co-op has announced a 7.2% rise in food store sales over the festive period from 14 December to 4 January, driven in part by the popularity of its Love Local range.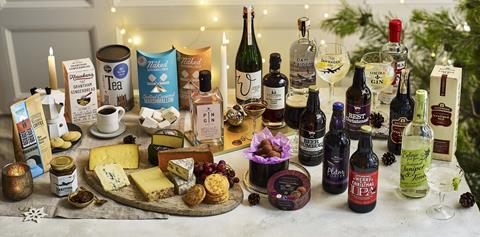 Sales of the Love Local range, including locally-supplied meat, increased by 9.5%, while local products from suppliers including Lymn Bank Farm, Cote Hill and Lincolnshire Poacher contributed to overall cheese sales going up by 22%.
In addition, the society's own bakery Gadsby's, based in Southwell, saw sales increase by 11%.
Sales of Christmas puddings and mince pies rose by 35% and 36% respectively.
Chief retail officer Mark Finn said: "We're delighted to buck the national trend, both with the popularity of the traditional Christmas pud and with our positive sales performance.
"It's a great achievement in a tough market. It shows that our customers appreciate our colleagues and the service they provide and the quality of our products, especially those sourced locally."