Henderson Technology has announced a new partnership with Gander, which will bring the world's first real-time food waste reduction app to Northern Ireland.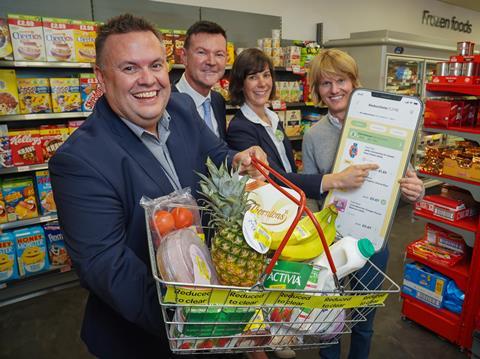 The Gander app, which is available via the Apple or Android app stores, was developed to help stores clear more of its reduced to clear food produce.
The app displays reduced to clear food automatically and in real-time, with items automatically removed from the app when sold, providing an instant feed of all reductions in-store at any time.
The app aims to bring a sustainable technology solution to stores supplied by the Henderson Group in Northern Ireland, under the Spar, Eurospar, ViVO and ViVOxtra brands.
Gander co-founder, Ashley Osbourne, said: We are delighted to be partnering with Henderson Technology in Northern Ireland, to introduce this new technology to market in an industry first.
"The Henderson Group has a fantastic sustainability and CSR programme in place with a proactive focus on waste reduction. Together through this partnership, we can take significant strides towards giving retailers and shoppers alike the ability to have a more sustainable and mindful approach to food shopping.
"For a retailer, this will increase revenue otherwise lost to waste, increase footfall and reduce waste. For the shoppers it will provide them with the ability to avail of local bargains and save money, whilst allowing them to feel they are positively addressing the problem of food wastage."
Head of Henderson Technology, Darren Nickels, added: "As an innovative and forward-thinking technology supplier, we are committing to helping all our retailers to reduce food waste alongside tackling the problem in our own stores.
"We are excited to have partnered with Gander to bring this unique initiative to life in an industry first. As part of the Henderson Group, we believe that initiatives like this will help us tackle the moral and environmental problems associated with avoidable food waste."