The introduction of food waste app Gander in Northern Ireland has resulted in a 45% increase in sales of reduced-price food in the country, according to the app's founders.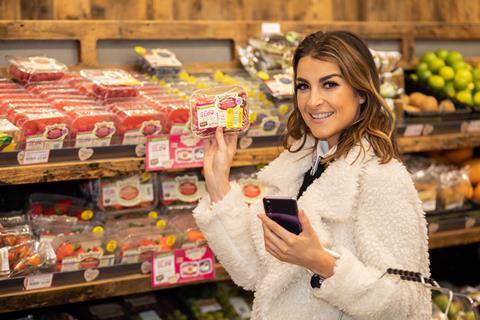 Since its launched last August, the app has been downloaded 41,000 times in Northern Ireland, placing it in the top 12% of apps nationally.
Stores on average are selling between 85-100% of their reduced product shown on Gander, with yellow-stickered items selling 40% quicker since the introduction of the app.
Gander integrates directly with a retailer's POS, enabling them to automatically display to shoppers in real-time all reduced-to-clear food on the shelves within their local store.
Henderson Technology started utilising the Gander app last autumn in 300 company-owned and independent Spar stores in Northern Ireland. Results to date have far exceeded expectations, the company has told C-Store. Gander has also partnered with some mainland UK stores.
Gander co-founder Ashley Osborne said: "The traction and growth of Gander has been amazing. We had expected a decent level of interest, but never envisaged the degree of downloads - especially when only trialled in Northern Ireland initially. The level of positive buy-in demonstrated by customers and retailers alike has been phenomenal and testament that Gander's proposition is a great fit for consumers out there.
"Customer feedback has been incredibly supportive and the interest in high quality reduced food is impressive, now that they can actually see what is available whereas previously you would have to go to the store and hope to find something reduced.
"Plus, shoppers are feeling empowered thanks to Gander, aiding them to be more sustainable in their shopping choices. This supports the app's endeavour to decrease and prevent food waste and create a more sustainable environment has also proved highly effective."
The Gander app can be downloaded via the Apple or Android app stores.