The industry has reiterated calls to the government to take action to tackle violence and abuse towards shopworkers.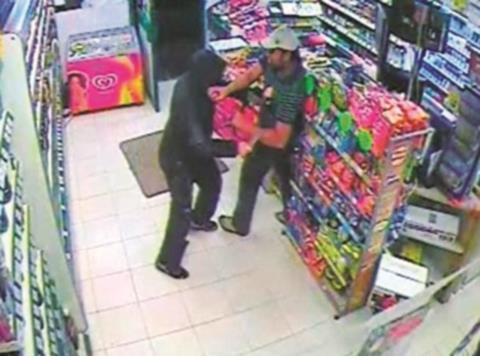 The Home Office's call for evidence on violence and abuse toward shop staff closed over six months ago, but the government is yet to respond to the consultation which received over 800 responses from individual shopworkers, small shopkeepers, unions and business organisations.
But in a Cabinet meeting on Tuesday (14 January), the Prime Minister called for Whitehall departments to focus on tackling crime, stating that "every department should consider itself a criminal justice department" as part of the focus to tackle the "complex causes of crime".
Association of Convenience Stores chief executive James Lowman said: "We welcome the government's renewed focus on crime and violence and would like to see a swift and decisive response from the Home Office on violence and abuse toward shopworkers.
"Retailers continue to invest millions of pounds in their stores on crime prevention measures to protect their staff and their customers, but they cannot tackle the issue of violence and abuse without support and action from the government. We need to see more effective penalties for attacks on shopworkers and action from Police Crime and Commissioners which recognises the impact that crimes committed against local shops have on the local community."
The 2019 ACS Crime Report estimated there were almost 10,000 incidents of violence in the sector last year, with 83% of staff working in convenience stores having experienced some form of verbal abuse.
British Retail Consortium chief executive Helen Dickinson said: "Violence against shop workers is a critical issue and any delays to tackling it will serve only to create more victims.
"No one should ever go to work in fear for simply carrying out their job. Retail workers are at the core of our communities across the country and these horrific crimes impact these skilled, passionate and determined individuals that make the industry what it is."
Kate Green MP has tabled written Parliamentary Questions including asking the Justice Secretary what plans the government has to strengthen sentences for violent offenders who attack retail workers.
The Labour MP said: "What retail workers have to face every day is completely unacceptable. Parliament must investigate this critical issue as a matter of urgency. I implore the government to take steps quickly, starting with responding to the call for evidence and I will continue to push for an increase of patrolling police officers to help deter these violent criminals."