An expanding South West c-store group is enjoying higher-than-expected sales at its new, fifth store, which is its first to trade under the Spar brand.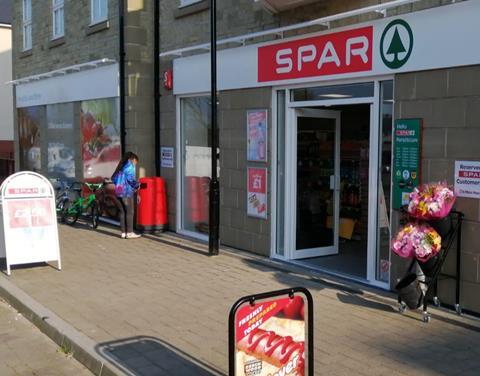 Latestop, which owns four other Costcutter stores across the region, opened the new Spar store in Shaftesbury, Dorset, on 31 March. It is planning to open two more Spar stores in Somerset in the coming months.
"The Co-op had a two-year option on the pre-built store that was coming to an end and we managed to intervene with our plans before they renewed it," said Latestop director Greg Gardner.
"We invited Appleby Westward, the regional distribution company for Spar, to put in a trading offer. We felt their proposal was the best on many levels, coupled with the overall strength of the brand tipping the balance in favour of Spar."
The 2,500sq ft store has been trading at 25% over budget since opening, he added.
"It's a modern example of a classic all-round neighbourhood convenience store. We offer a strong range of chilled, fresh and frozen foods, food to go, Costa coffee, a free ATM, PayPoint, Contactless, Lottery, Spar-brand products and a well-stocked off licence.
"Customer reaction has been excellent, with no negatives at all from a very solid core catchment area. Experience of these type of stores indicates that store sales will almost double the opening levels by this time next year," Gardner said.
Appleby Westward sales director Nick Kenworthy said: "We are delighted to have partnered with Latestop for their latest successful venture and look forward to working with them on their future projects."
Latestop's four Costcutter stores are located across the South West, from Okehampton, Devon, to Bournemouth, Dorset.