Spar retailer Mark Canniford is determined to use his 35 years' experience in the convenience sector to make the most of his recent appointments as the mayor of Weston-super-Mare and executive member on North Somerset Council.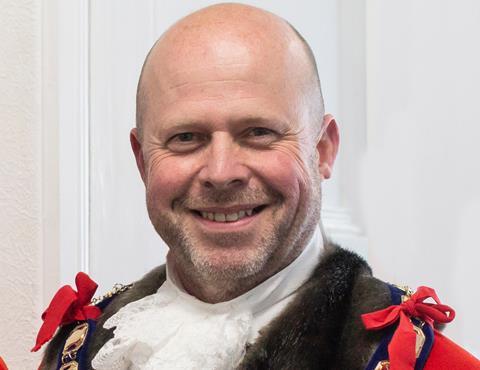 Following the recent local government elections, Mark was elected Liberal Democrat mayor for Weston-super-Mare Town Council and executive member for business, economy and employment at North Somerset Council.
Mark sold his high street Spar store in March to Gilletts Callington, but continues to work three or four mornings a week at his other Spar site, located in a residential area, which is enjoying steady growth.
He wants to use his local government influence to help transform the high street to meet modern shopping trends.
"The high street has to be reset every 50-100 years. Retail units have to be the right size, you need 1,500sq ft units, not 25,000sq ft units. Consequently your high street has to contract and then expand outwards," he told C-Store.
"The council can facilitate this change because it owns the sovereign shopping centre – it can transform bigger units in to small units."
Mark also hailed a new project called Food Works, which is due to open next year and will provide the infrastructure for small food start-ups to manufacturer their products.
"The interest locally is huge. The whole project is about building and nurturing our own industries – it gives the opportunity to drive new initiatives forward. Then they could sell their products in small units in the shopping centre," he said.
"Hopefully my experience of 35 years in retail helps!"
Mark has been a Liberal Democrat town councillor since 2003.