Costcutter Supermarkets Group (CSG) has released an upgraded version of its bespoke mobile app that enables retailers to complete their orders more easily.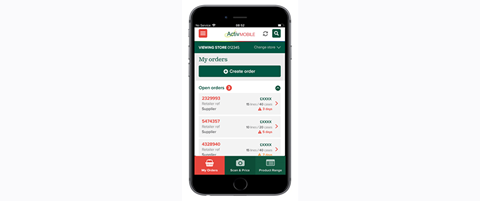 The ActivMOBILE 2.0 app, which is available across all mobile platforms, allows retailers to create, build, edit, and fully submit their orders.
The newly updated app, which is free to download, also provides CSG retailers with additional information on range, pricing details and recommended products, plus the ability to utilise a barcode scanner to add products to their orders.
CSG marketing director, Sean Russell, said: "Many of our retailers work on-the-go and across a number of stores, which means they don't always have regular access to a desktop PC to place their orders through our ActivHUB & OC system.
"In response to this, we have updated our ActivMOBILE app to ensure our retailers can not only keep on top of orders while they are on the move but can also completely submit their orders from their mobile devices."
Version 2.0 of the app, which can be found by retailers by searching 'ActivMOBILE' on their respective app store, also contains planograms to help retailers with displays and space planning, the latest business news articles and a push notification option with reminders and targeted information.