Convenience retailer Rav Garcha has praised the support of the independent retailing community which has rallied round, after he shared details of a spate of customer abuse experienced by just one of his six Nisa stores in the West Midlands, in the last week.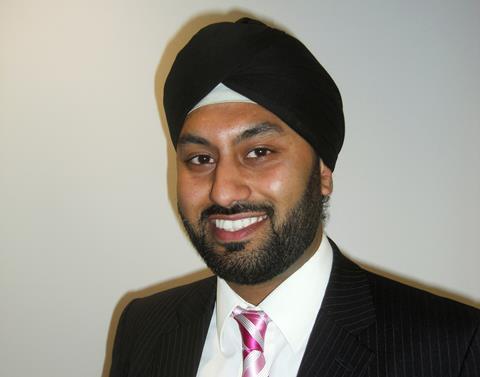 The coronavirus crisis had transformed the shop-floor into "an emotional pressure cooker," with customers becoming "enraged" over minor everyday incidents, he told C-Store.
"Daily retailing life is a challenge on so many levels at the moment, we are juggling so many things: orders, deliveries, staffing problems, paperwork, building and ordering screens and implementing new safety measures, what we really don't need on top of all this pressure is customer abuse!
"I understand that these are extreme times; little things that would usually cause shoppers minor irritation such as age verification, are escalating into major points of conflict.
"In just one of our stores last week we had three major incidents, the first was after we asked a woman for proof of age, she absolutely kicked off!
"The second was after a member of staff accidentally gave a man, a local customer who normally comes in multiple times a day, the wrong change. It was a tiny innocent mistake from an incredibly hard-working and exhausted member of staff, yet the man let rip with a tirade of unacceptable verbal abuse."
The most severe incident of abuse occurred just yesterday after Rav politely informed a customer that, due to a £2 minimum spend on the card machine, he could not purchase a 50p packet of Rizla by card.
"If he had given me half a chance I would probably have just let him have the Rizla, but he didn't, the rage was immediate, he stormed out, got in his car and then proceeded to try and ram-raid us!"
"The one big positive that I'm drawing from this is the large and ever-growing wealth of support from the retail community," Rav added.
"So many of my fellow retailers have rallied round to offer their sympathy in order to prop me up, which is really heartening."
"It's also been great to share stories with fellow retailers. Every retailer will have some sort of story like mine and sharing those experiences is more important than ever right now. It's good to know we are all going through the same thing, it makes the load easier to bear, knowing that we're all in it together."
A number of retailers have sent tweets of support to Rav.
Harj Gill, owner of The Windmill Select & Save in Birmingham said: "Tough times for all of us at the moment. Situations like this always bring out a few idiots. Don't let them get to you."
Jatinder Sahota, owner of Max's Londis on the Isle of Sheppey said: "So sad to hear this Rav and sorry to hear you've had to endure this terrible behaviour. All the best."
Harj Dhasee, of Nisa Village stores in Mickleton, Gloucestershire added: "Hang on to the positive, the smiles the thank you's and the love."