Convenience store manager Anita Nye is imploring the general public to treat hard-working shop staff with far greater respect, after she was brutally assaulted by a customer who was attempting to stockpile milk.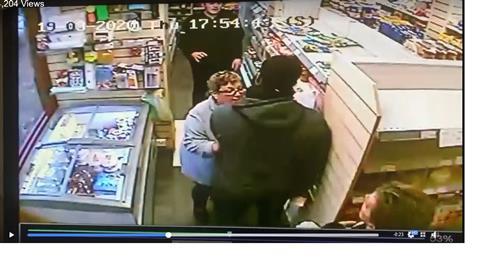 The man, who was not a local customer of Eldred Drive Store in Orpington, Kent, launched a vicious verbal and physical assault on Anita, pushing her into a chiller and hitting her in the face and head after she explained that stock shortages meant the store had been forced to ration milk to one bottle per customer.
Anita said: "The attack took me completely by surprise. It hurt my back and neck and I had a bad headache for the rest of the day. Obviously I was really shaken afterwards, as were all the staff, but more than that, I was just so angry that someone could treat me like that in my place of work and especially at this terrible time."
Local police responded quickly to the incident and the attacker was given a community resolution order and barred from ever entering the store again.
However, the attack has not been the only case of customer abuse.
"The vast majority of our local customers have been incredibly supportive but that's not to say all of them have," Anita added.
"We have also had to bar three locals for various other problems and aggression, mostly linked to the purchasing restrictions we've had to put in place and also the new queuing system.
"Last week we introduced new social distancing restrictions on the number of shoppers allowed in the store at any one time. We only let a handful in at a time so everyone else has to wait outside, it's an important move to help contain the spread of the virus and protect our staff but not everyone is very happy with it."
Store staff were starting to suffer from the stress and worry, she added.
"Our incredibly hard-working team of staff are drained," Anita said. "We are all working exceptionally long hours so that we can re-stock and clean as much as possible and the tiredness and worry is starting to get to them, without all the additional problems that rude and nasty customers bring. If we all just treated each other with a bit more kindness and understanding it would certainly go a long way," she added.
The store is trying to protect its staff as best as it can with new social distancing measures, including taped boundaries on the shop floor to keep customers who are queuing as far apart from each other as possible.
All staff have been provided with gloves and facemasks to wear should they wish and staff are sanitising all counter-stops, shelves and door handles every 20 minutes.