The chief executives of Costcutter, Spar and the Co-op Group have joined forces with grocery multiples to demand the government reform the "broken business rates system."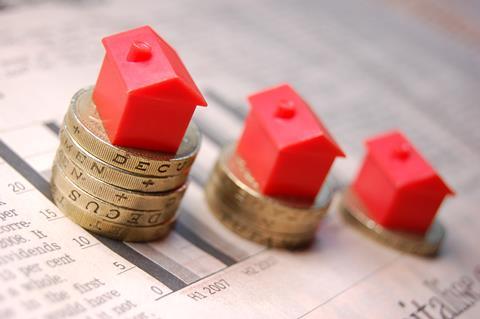 In an open letter to newly appointed chancellor Sajid Javid, sent by the British Retail Consortium (BRC), the retailers called on the government to put business rates at the heart of the promised new economic package.
The letter stated that in the context of a no-deal Brexit, "the Prime Minister's intention to pursue an economic package to boost business and investment in the UK is crucially important; we strongly believe that reform of the broken business rates system should be front and centre of that package."
"This outdated tax is hindering our plans for investment, holding back productivity growth and detrimentally impacting communities up and down the country. Retail accounts for 5% of the economy but pays 10% of all business taxes and 25% of all business rates. The rate has risen by 50% since business rates' inception in the 1990s, and 20% in the last decade alone."
The letter also calls for a freeze in the business rates multiplier; a reformed transitional relief system; the introduction of 'Improvement Relief' for ratepayers; and assurance that the Valuation Office Agency is fully resourced to do its job.
BRC chief executive, Helen Dickinson, said: "These four fixes would be an important step to reform the broken business rates system which holds back investment, threatens jobs and harms our high streets. The new government has an opportunity to unlock the full potential of retail in the UK, and the Prime Minister's economic package provides a means to do so."
The letter was signed by over 50 high street retailers including Darcy Willson-Rymer, chief executive of Costcutter Supermarkets Group, Steve Murrells, ceo of the Co-op Group, Jackie Mackenzie, interim managing director of Spar UK, John Brodie, Scotmid Co-op ceo and Central England Co-operative chief executive Debbie Robinson, as well as executives from Sainsbury's, Asda, Marks & Spencer, Waitrose, and the Association of Convenience Stores (ACS).
ACS chief executive, James Lowman, said: "Retailers investing in their businesses need support and incentives, not to be hit with increased business rates bills. The business rates system needs fundamental change to address this perverse incentive.
"There is much more the government can do now to help small businesses, and their first priority should be extending rate relief for more businesses and for beyond the next financial year."