The Co-operative Group will supply Superdrug with an extensive food-to-go range under a new trial partnership between the two groups.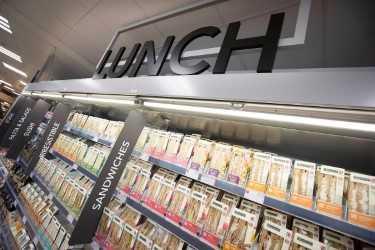 The Co-op will initially supply a range of more than 40 own-brand products including sandwiches, salads and fruit to seven branches located at railway stations and airports from this summer.
The Superdrug branches are located in East Midlands, Bristol and Edinburgh Airports, and in Brighton, Sheffield, and London's Victoria and Fenchurch Street railway stations.
Superdrug head of personal care and convenience, Chris Brown, said: "We are delighted to be introducing Co-op food-to-go in some of our travel branches. We know our customers will appreciate the range available, and the fact it offers a great value choice for busy commuters and travellers."
The trial continues Co-op's expansion of own-branded products into new channels.
Co-op Food trading director Matt Hood said: "We are continually exploring new ways to bring our award-winning products closer to shoppers and to reach new customers. Becoming food-to-go partner for Superdrug is an exciting development as Co-op continues to grow its brand, further increasing the accessibility of own-brand products.
"These transport hubs provide an exciting and dynamic location to meet the shopping needs of busy consumers and offer our value and values conveniently."