Camelot is asking its retail partners in Dorset for their assistance in tracking down the ticket-holder of a £40m EuroMillions jackpot prize.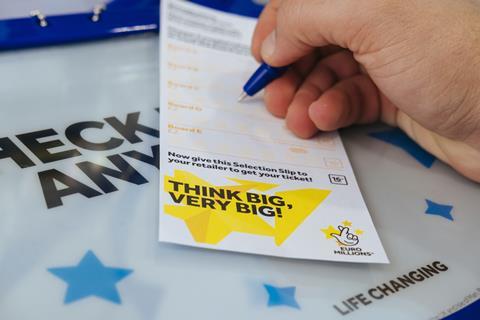 The winning ticket was bought in Dorset but has yet to be claimed.
To help with this county-wide search, Camelot is reminding all National Lottery retailers in Dorset that they can do a number of things to help unite the ticket-holder with their enormous prize.
These include:
Reminding players to check their tickets.
If the terminal makes a 'win' sound, be sure to read the terminal message and give the player their copy of the 'Win Receipt'. This will provide guidance on how the player can claim a prize. If there are any problems with checking a ticket, the player can contact Camelot.
Advising any players who are concerned that they may have lost their ticket to write to Camelot. Details are available in the Game Rules and on the National Lottery website. Players can also contact the National Lottery Line on 0333 234 5050.
Remember that protecting player anonymity is part of their role as a National Lottery retailer.
Camelot retail director Jenny Blogg said: "Camelot retail partners play a huge role in every aspect of The National Lottery – and our search for the £40m ticket-holder is another example of precisely why. They can speak directly to players coming into their shop, and possibly play a key role in helping a lucky player claim their massive prize.
"Simply discussing the huge unclaimed prize with customers could prompt a player to remember that they have a ticket in a coat pocket or at the back of some drawers, for example, and this could end up being the winning ticket!"
The £40,957,696.60 prize is the seventh EuroMillions jackpot to be won in the UK this year.