Premier retailers have paid glowing tribute to Steve Fox, who is set to leave Booker to join forecourt operator MFG as managing director, retail, in September.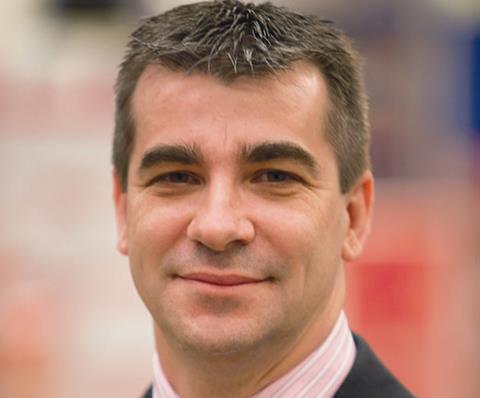 Fox is currently managing director of Booker's Retail division, overseeing its four symbol groups including its largest group, Premier. He will be replaced by Colm Johnson, who has been at Booker for 34 years and has latterly been running its impulse business.
Sam Coldbeck, owner of Premier Wharfedale in Hull, said she was "hugely sad to see Steve go".
"He's one of the most hard-working and dedicated gentlemen I've had the pleasure to meet," she told C-Store.
"He's always happy to help, and he regularly visits retailers which is of great benefit to them. Every retailer has a good word to say about Steve. Many retailers have appreciated Steve's support when they've experienced challenging circumstances over the years.
"He'll now go on to become one of Booker's most demanding customers at MFG. He'll provide a good future for MFG."
Justin Whittaker, whose MJ's Premier store in Royton was crowned Convenience Retailer of the Year at the 2019 Convenience Retail Awards, said: "I've known Steve for 30 years and he never takes his foot off the accelerator. He's been a massive inspiration to us and has contributed to where we are now as a business.
"I'm gutted that he's leaving – although I'm not going to miss his Easter and Christmas visits! But that demonstrated his commitment to us."
Mike Humphreys, owner of Premier Kenninghall in Norfolk, agreed that Fox had done a "superb job" at Booker.
"He's changed Premier from being almost insignificant to being a major player in the retail sector. He's a superb operator and has done a great job at leading retailers forward with his ideas and discipline," he said.
Dennis Williams, who owns Premier Broadway in Edinburgh with his wife Linda, added: "It's a loss to Booker and all the symbol groups. He's done a fantastic job. He has a fantastic work ethic and is very customer focused. We wish him all the best in what he does next."
Booker ceo Charles Wilson said: "Steve Fox has done a fantastic job for Booker and the retailers we serve. We wish him and MFG the very best for the future.
"Colm Johnson takes over where Steve has left off. Colm has a deep understanding of our retailers and the progress we need to make to continue earning the support and partnership of our retail customers."
Fox will join MFG on 1 September 2019 and will report directly to Jeremy Clarke, MFG's chief operating officer with the retail, trading, operations and development teams reporting to him.