The chancellor has announced a series of measures to support small businesses during the coronavirus outbreak, including an "unprecedented" government-backed loan scheme and a 12-month business rate holiday for all shops.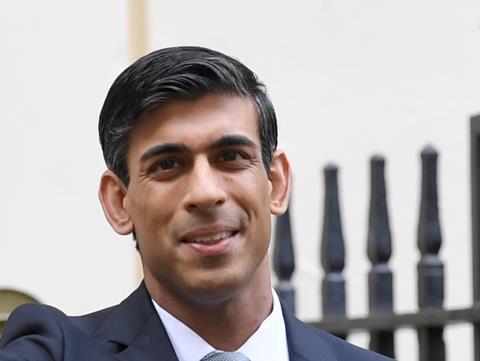 Rishi Sunak said government-backed loans would amount to £330bn in guarantees as part of state-backed intervention that was "unimaginable only a few weeks ago".
Small businesses will be able to access loans of up to £5m with no interest for the first six months, in an extension of the business loan interruption scheme.
Businesses with a rateable value of less than £51,000, but are not eligible for rate relief, will be able to access grants of £25,000, the chancellor said.
For small businesses currently eligible for rate relief, grants of £10,000 will be made available.
Local authorities would be fully compensated for the new measures, the chancellor said.
Commenting on the financial package, c-store retailer Manny Patel, owner of Manny's Long Ditton in Surrey, said: "These new loans sound good on paper but to be honest the last thing we need right now is another loan.
"I'm not worried about sourcing supplies during this coronavirus crisis, I'm worried about cash-flow. Business has been tough in recent months, sales and footfall have struggled as local shoppers use more online delivery services and so cashflow has been tight."
Association of Convenience Stores chief executive James Lowman said: "Local shops will be reassured by these new funds, enabling them to continue delivering essential products and services to communities and people in self isolation during the coronavirus outbreak and beyond. But, some of these measures don't apply to companies with a larger numbers of stores but who are facing similar operational and financial issues.
"We will be working closely with the Treasury and all government agencies to ensure that local shops can access these funds as quickly as possible."
The measures announced on Tuesday add to those outlined by Sunak in the Budget last week.