Wholesalers and c-store distributors have revealed how they are managing "staggering" demand from grocery shoppers amid the coronavirus pandemic, while paying tribute to retailers and store staff.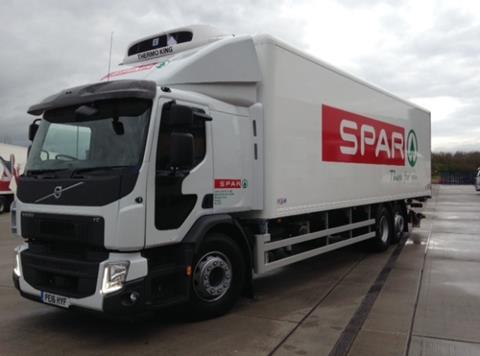 Spar UK managing director Louise Hoste said Spar was working with its suppliers to keep the supply of goods coming to its five wholesalers, "who are in turn supporting Spar stores in every way possible".
"At this time it is crucial that we all work together to make sure everyone is able to get hold of the essential items they need from their local stores and we take our role in that very seriously.
"We continue to share best practise from around the business and from Spar internationally," she added.
"We have to applaud our brilliant store staff members who are working incredibly hard to ensure we can continue to serve communities."
Northern Ireland Spar distributor Henderson Group was experiencing "demand outstripping anything we've experienced before," according to sales & marketing director Paddy Doody.
"The sheer volume of orders coming in and out is staggering and our focus is solely on getting stock onto shelves as quick as possible," he added.
"Our sales teams are out on the road with our lorry drivers to help with logistics. There is no shortage of food but shoppers are panicking and retailers are struggling to keep products like dried foods, canned goods, household care and fresh foods on the shelves.
"As long as the supply chain continues and people don't panic buy, we can get stock out to stores."
He said store staff had been "incredible" and were working hard to keep customers calm.
"We are urging customers to shop responsibly and to look out for vulnerable neighbours who may need essentials."
Unitas Wholsale managing director Darren Goldney said: "We are working closely with our 172 wholesaler members who have diverse customer bases with differing degrees of impact. Stock availability is an issue for some, lack of customer demand and payment for others.
"We're also supporting our members' retail customers. We have put together an information sheet advising them to make sure they are raising their awareness within the community, opening hours, range and availability – particularly of cleaning products and dry packaged groceries – through social media channels and consumer leaflets.
"We have also produced posters for retailers to put up in store, offering reassurance to customers about how retailers are working with the local community to support them, delivering value and providing a safe shopping experience."
He said Unitas was also working with members to help wholesalers share products across channel boundaries where foodservice or on-trade members that have over-stocks of certain food products could work with more retail-focused members to fill gaps.
"This approach doesn't just end with product, it may be that resource such as vehicles and people could be shared if geography allows," Goldney added.
"As the Coronavirus situation has developed, some of our members have seen their foodservice sales decrease while retail sales increase. For those foodservice members servicing pubs and restaurants, there is a decline in sales and to help, we are connecting members who need additional lines with those who are selling less as a result of the virus."
Nisa said it was "working with suppliers to minimise possible impact on the supply of certain products, however as the effects of COVID-19 have market-wide implications, we have limited stocks on a small number of key lines". These lines included hand sanitizers, hand washes and various disinfectants, and anti-bacterial cleaning solutions.
A spokeswoman for Booker added: "To ensure all our customers can access the essentials, we have paused a small number of promotions and these products remain at our standard wholesale price.
"We are taking a common-sense approach to maintain good availability, making sure all our customers can access the essentials in a responsible way."