Powers to introduce a Deposit Return Scheme in England and set new charges for single-use plastic items will be included in the Environment Bill, which is being introduced to Parliament today (30 January).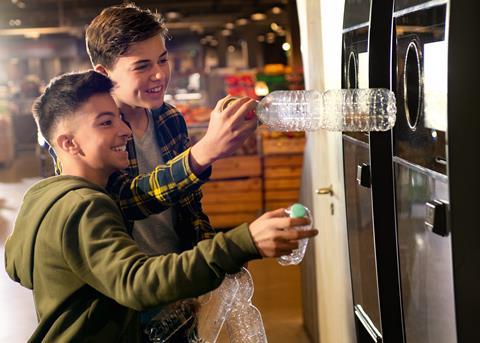 The government said that tackling plastic pollution was an example of where its commitment to the environment will go "beyond the EU's level of ambition" and where the UK would be able to lead the way outside EU law after Brexit.
The Bill has also been enhanced to create new powers to stop the exports of polluting plastic waste to developing countries.
The Association of Convenience Stores said it was working closely with Defra (The Department of the Environment, Food and Rural Affairs) to shape the DRS proposals, which it has warned would pose operational challenges for local stores – especially in regards to collecting drinks containers in store.
ACS chief executive James Lowman said: "The Environment Bill is an opportunity to improve recycling rates and reduce littering, but the operational challenges this brings for local shops must also be considered.
"We want to help shape the legislation to deliver a deposit return system that is cost neutral for local shops and convenient for consumers by putting return points in the right locations."
On charges for single use plastics, Lowman said: "The government has made significant progress in reducing waste from single use plastics but has yet to take the simple step of extending the single use carrier bag charge to independent retailers. Over half of independent retailers already charge for plastic bags and there is wider support for everyone being included in the bag charge."
The Environment Bill will be introduced for its First Reading in the House of Commons on 30 January.
Scotland is expected to introduce a Deposit Return Scheme in 2021. Members of the Scottish Parliament (MSPs) recently called for more detail from the Scottish government on its proposed Deposit Return Scheme, including further clarity on handling fees and manual returns.