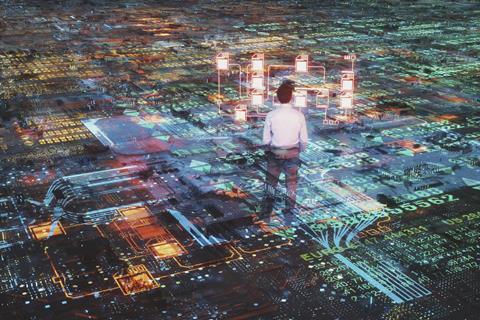 The world of forecourts has evolved significantly over recent years. No longer are they simply a place to 'fill up and go' but instead they are developing into destinations offering an all-round shopping, entertainment and culinary experience. With longer dwell times becoming the norm in the wake of EV charging, customers now expect a broad range of quality products from brands they know and love, and a pleasant and inviting environment.
With this in mind, forecourt retailers need to ensure that they are creating an unrivalled customer experience - whether that be through their fuel selection, food and beverage offerings, non-fuel retail, customer service and so on. In a competitive landscape, it's important that independent forecourts can still hold their own against the fuel giants.
The solution - digitalisation.
Digital adoption can help forecourts and convenience stores fully understand, anticipate and meet their customers' needs - driving increased shopping frequency, greater loyalty, and most importantly, growth.
With investment by independent forecourt retailers down to £16,000 per store in 2020, compared to £24,000 the previous year, according to the ACS Forecourt Report 2021, Covid-19 has certainly had an impact. And whilst independent forecourts have been slower to digitally transform in comparison to their larger competitors, now is the time to accelerate their efforts or risk losing out to their more digitally savvy competitors. The world is digital, data is king, and customer needs are evolving on a day-to-day basis.
Understanding customers through data-driven insights
Data insights are of critical importance for retailers when it comes to optimising their offering. From POS to card payments to wetstock - data allows valuable insight into understanding customers buying behaviour, building a rich picture of the customer base, and helping to increase basket spend.
For independent forecourt retailers, the issue often lies with how to analyse this data correctly and whether the investment in the technology required to do so is actually worth it. Data can only be of use if it is 'good' data - it needs to be credible, reliable, accurate and automated for easy interpretation of analysis and insights.
One solution is to partner with a trusted third party who can provide an easy-to-digest breakdown of data-driven insights into customers' buying patterns and trends. Data can help retailers understand everything from predicting the busiest times of day, to fuel versus shop purchases, to basket spend, size and content. This data can also be used for stock management - buying the right amount of product at the right time to ensure less waste - or implementing a promotion to effect faster sales of a product that is taking up space in the stockroom. It can also help retailers to manage staffing resources - knowing when customers are more likely to visit will help to drive operational efficiencies whilst delivering on customer experience.
How technology is transforming loyalty
From Green Shield stamps to Air Miles, loyalty in the forecourt sector is certainly not a new concept. But advancements in technology means that loyalty schemes can now be digital - simplifying the customer journey with no need to have a wallet full of paper and plastic cards. Increasingly, loyalty and payments are combined - meaning that a simple card swipe or tap of a mobile wallet will apply discounts and collect loyalty points in a single transaction. The ease and simplicity of this technology is fast becoming a baseline expectation for customers
Data can also be used to tailor personalised offers based on customers' previous transactional spend. These can be sent to the customer using digital communication channels, such as an app or an email, meaning retailers can reach their customers at any time and from anywhere.
There's no doubt that customers are more likely to spend their money somewhere where they feel they are getting rewarded for their loyalty. But there needs to be a clear motivator for them to sign up and share their data, and value in the rewards they receive - such as money-off coupons or discounts based on what they actually buy.
Driving value through data
When it comes to digital transformation, the focus for independent retailers should be on embracing digital solutions that help them understand their customers' buying behaviours better, in order to deliver a better customer experience.
Digitalisation has meant that data can be collected and analysed effectively to provide valuable insight into customer needs and wants. And whilst retailers have access to vast amounts of data, it's important they understand how to extract value from it. If used to its true value, data analysis can be a critical tool for retailers when it comes to making informed decisions about how to grow and future-proof their business.