January. Typically, a time of resolutions, fresh starts, health kicks and of course going dry after festive excesses. But this year, with a national lockdown announced just four days into the new year, it is expected that many will have already given up on plans for a sober month.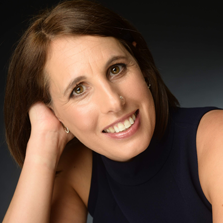 The restrictions of 2020 have created greater polarisation in terms of consumer behaviour, with many using the seismic changes to daily life as an opportunity to embrace positive new habits such as scratch cooking; eating and drinking more healthily; and buying local. Conversely, some consumers have reported that they are drinking more alcohol; eating more snacks and sweets; and relying more heavily on ready meals, as they adjust to a new routine.
The Lumina Intelligence Beer, Wines and Spirits Deep Dive 2020 showed that 23% of consumers claimed to have consumed less alcohol in 2020 than in previous years, vs. 32% who were drinking more. Consumers under 55 were more likely to have increased their alcohol consumption through the challenges of 2020, but the youngest age group, 18-24's, were also the most likely cohort to say they had drunk less, again highlighting this polarisation.
The Low2No alcohol category has burgeoned in recent years, offering variety and innovation to those choosing to abstain. Younger consumers are more engaged with the Low2No category and there are two dominant drivers for this. One is greater health-consciousness and the second is cost, with younger consumers enjoying Low2No alcohol as a cheaper drink option.
When buying the category in the off-trade – and specifically in convenience stores – it is unsurprising then that prices and promotions are the top two drivers to purchase. Consumers seek variety and therefore 'trying something new' is an important motive and consequently shoppers are looking for a good selection of brands.
Recognising that there is a lack of consumer agreement as to whether Low2No is a sub-category of alcohol or soft drinks (38% think the former, while 25% consider it a premium soft drink), it is imperative that there is clear merchandising and POS so that shoppers can easily navigate to the category in store.
Where does that leave us for Dry January 2021? We suspect many consumers had good intentions to rein in their consumption for the new year – after all our data shows that many of us over-indulged in 2020. Furthermore, the start of a new year is typically a time when we are encouraged to prioritise health and we can expect retailers to be promoting Low2No alternatives.
However, given the top reason for drinking more (given by those who increased their alcohol consumption in 2020) was the 'ease of consuming at home', followed by 'I am out and about less often', the news of lockdown 3 and further enforced time at home (not to mention home schooling for many of us!) is likely to be at odds with good intentions.