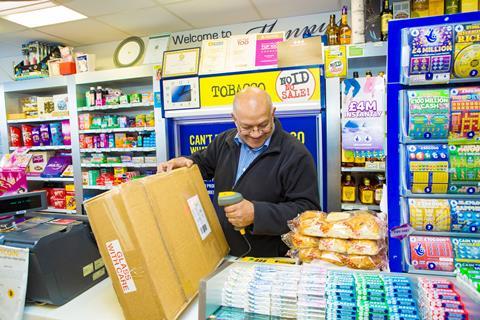 At a time when some retailers are questioning whether offering a parcel collection point service is economically worth their while any longer, the good people in the Leicester LE5 area must be considered well served when it comes to picking up and dropping off their packages.
Gopal Pandya asked if I could help him get through to UPS and DPD parcel services on behalf of his Uppingham Road convenience store.
He says: "I have applied a few times online but no response. I cannot find any telephone number. Please help with the application."
I first tried to find a press office for UPS figuring that the world's largest packing company would have one. When I failed I went through to customer services (never known so many buttons to push) but half an hour later I was told that the only way was to apply online. No one seemed to know what a press office was. Fair enough.
So I had another punt around and found a different link to the one that Gopal had been using for UPS and he tried that.
He later confirmed: "I was able to get a contact for a UPS rep. He confirmed that, as there is an agent 0.3 miles away, we can't get the service." (Well, at least they are not putting the service into next-door scenarios.)
I also sent him the link I found for DPD but it turned out to be the one he had been using. "I have applied through the same link three times but no response."
I found a press office for DPD which is always handy in these situations and I got a pretty prompt response.
A spokesperson said: "We have emailed the retailer to apologise for not responding sooner and to explain the situation. Basically, we already have very good coverage in that postcode area. However, DPD parcel volumes are continuing to increase, so we have added his details to the waiting list and will be in touch again when there is demand for an additional shop in that area."


Jac Roper is editor for Convenience Store's Dear Jac column. If you've got a retail problem, call Jac on 020 8502 9775 or email: jac@roper-biz.co.uk.