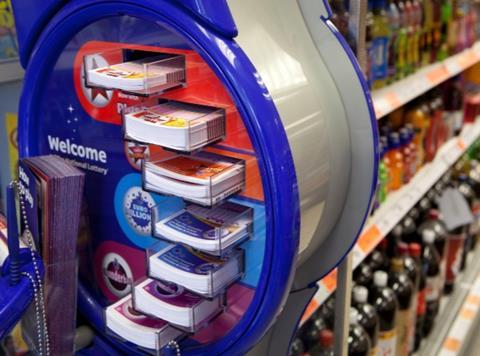 Nigel Crocker writes from his Hayes News kiosk: "I have a problem (quite a large one) which I am hoping you may be able to help me with. (You have helped me successfully in the past so fingers crossed).
"Our store is in Cardiff city centre. On December 19th Wales First Minister Mark Drakeford announced a lockdown overnight for all non essential retail. As a newsagents we are classed as essential but being in the city centre, all other businesses closed immediately meaning no customers and no footfall. Our only option was to close."
He adds: "Two and a half months later we are still closed and are waiting like thousands of other businesses on an announcement telling us when we can reopen. Thankfully we are only a small store so there was not too much stock we have had to destroy/give away but our main problem is National Lottery Scratchcards. We have 20 activated games, with a total stock value of £2,428.
"Obviously when we reopen, the majority of these games have finished and we will have difficulty in selling. (Four of the games are Christmas ones so customers will definitely not want those.) Had we had more notice of a lockdown we could have sold through the activated packs and not activated any new ones but as I said we had no notice at all."
Nigel says he had spoken to his Camelot rep who said it was unlikely that Camelot would be able to help and the best thing to do is scratch off the cards and cash the prizes.
He surmised that he cannot be the only one: "I can't be the only retailer in this predicament surely, when you think of the number of retailers in city centres, railway stations, bus stations, airports, office blocks etc etc.
"Even if Camelot were able to help me with some of the packs it would be a great help, having been closed for almost six months of the last 12 has put a great strain on the business. Apart from a grant we had last May we have received nothing at all from the Welsh Government and still have to pay full rent to the council, we have had to take out a bounce back loan from our bank which obviously has to be repaid.
"I should add that all the Scratchcards have been paid for in full. We have been a NL retailer for over 20 years."
I contacted Camelot and a spokesman responded: "We continue to support National Lottery retailers who have been impacted by coronavirus – to ensure they don't lose out because, for example, they've had to close their shop due to lockdown restrictions. We're doing this on a case by case basis, and are now in discussions with Mr Crocker directly about his situation. Given his circumstances, we hope to reach a satisfactory resolution."
Then I got an ecstatic follow up email from Nigel. "You've only gone and done it again! I've received a nice e-mail today from James Dunbar, head of retail sales at Camelot.
"He quite rightly points out that it states in the agreement that Camelot do not normally refund activated packs of Scratchards. However due to our exemplary trading history with the National Lottery, he is willing to give a credit for all the Scratchcards. He is going to send a rep to collect the cards and I will receive the credit when they are received back at HQ.
"I am so grateful to you once again for your intervention, thank you so much."
My pleasure.


Jac Roper is editor for Convenience Store's Dear Jac column. If you've got a retail problem, call Jac on 020 8502 9775 or email: jac@roper-biz.co.uk.