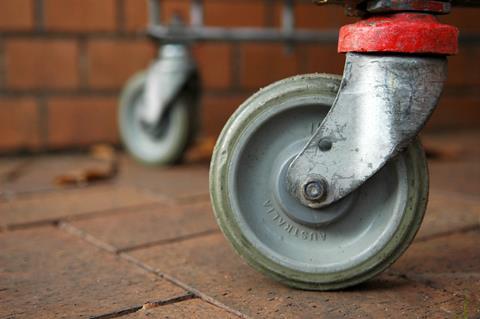 I was copied in on an extremely long letter sent by Bhavin Patel from his Tylers Green Stores in North Weald, Essex to the CEO of cash and carry group Dhamecha Foods.
In it he points out that he has Crohn's disease which makes it very difficult for him to carry out the most basic of duties. When he and his wife visited the group's Enfield branch in North London just prior to closing time, ie when less busy, they witnessed two members of staff,, having a heated argument, not for the first time.
He writes: "I have also previously witnessed them arguing amongst themselves and even swearing at customers as staff moral within your company in my humble opinion is extremely low and always has been ever since I have shopped with yourselves.
"It is as if most of them do not want to be there, however they have no choice as they have to earn a living and support their respective families, no doubt? The majority of them even lack basic courtesy and manners, such as a thank you and please. A trait that we as Indians have been brought up to cherish by our parents and grandparents. I am sure you will further agree that 'courtesy and manners', after all do NOT cost anything!"
Once the couple had completed their shopping, they made their way to the check-out only to find that there were only three members of staff actually serving at the respective check-outs.
"There were as your CCTV footage will no doubt confirm a number of customers including myself waiting to be served with some having two to three trolley loads full of goods to the brim on their flatbeds," he points out.
As time was of the essence, having waited for approximately ten minutes, Pravin asked the two quarrellers to get some more check-out assistance. After some delay he asked again, getting a finger gesture and a shake of the head indicating a firm NO. Eventually they tannoyed and found one who complained bitterly.
"He even went as far as to add that he will not hesitate to walk out and leave his till unattended at 15:00 because he does not get paid for any time he does over his regular contracted hours," added Pravin. "Quite frankly, I would not have blamed him had he done so!"
As you may judge for yourselves Bhavin has high standards, impeccable manners and does not suffer fools gladly. Anyone can see this is not the way to treat customers.
I also wrote to Dhamecha for a response but none was forthcoming.

Jac Roper is editor for Convenience Store's Dear Jac column. If you've got a retail problem, call Jac on 020 8502 9775 or email: jac@roper-biz.co.uk.