Ann Pallister is selling up and for the best possible reason: she is planning to retire. She asked: "Can you advise me as where to start please and how it's valued?"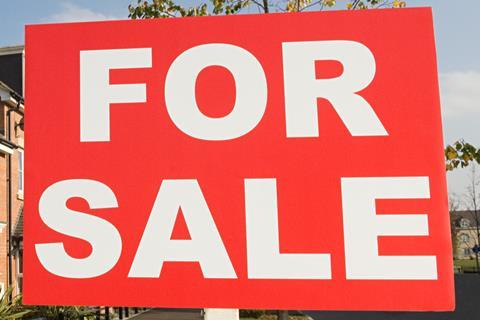 I asked her a bit about the business and it sounds like a real gem.
She said: "It's a convenience store; the trading floor area is 1,700sq ft. Then there's a kitchen, toilets, office, and a double garage type size for stock. There's also a three bedroom, living room, kitchen flat on first floor. It has a huge car parking area for around 14 plus 2 disabled parking bays, a bicycle shelter too."
The store is located in Easington Village in Co. Durham.
She adds: "It was a public house called Village Inn before I converted it. It's a freehold property. Turnover is around £20,000 per week. We also have what was a beer garden for coffee and food takeaway and a dog hook whilst shopping. There is a Premier shop not too far away but it's in a one way system for traffic so not easily accessible. We are a Go Local Extra shop."
I had a root around in my files and online and initially directed Ann to www.sellingmybusiness.co.uk. They have a sub section for convenience stores (and other ones for post offices, hardware stores, garden centres etc; they seem to have done their homework). They also have a confidential advice line and offered a free c-store business valuation. So that seemed a good starting point.
Sometimes local estate agents undertake the sale and valuation of businesses as well. And I also had a retailer a year or so ago who sold directly to Sainsbury, which has a property department, as I know, do most of the 'supers'.
A key point is not just where you are (location, location) and how much but also 'why'. Why are you selling? – and as I said at the beginning, Ann has the perfect reason.
She will need a good business transfer agent and ideally it would be on someone else's recommendation. She needs to get a clear indication of their fee so should not enter any exclusive agreements without getting independent advice. It's important for her to discuss the sale with her accountant and eventually her solicitor (but not yet, no need for the extra expense).
According to my files which contain advice from the ACS, she will also need to make a list of all the fixtures and fittings and outline those owned outright and those under lease or hire. She will also need copies of HM Land Registry entries; licences; planning permissions; insurance policies; rate demands and survey reports. Staff should be listed and full details provided including full name, job description, hours of work, pay, duration of employment, holiday entitlement and pension rights.
I offered to run something in the magazine. So if anyone is looking for a perky business email Ann on: masonsann@tiscali.co.uk
She should have a price worked out by now.

Jac Roper is editor for Convenience Store's Dear Jac column. If you've got a retail problem, call Jac on 020 8502 9775 or email: jac@roper-biz.co.uk.