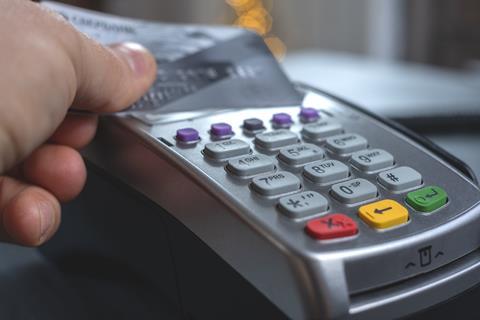 Raja Razzaq, who runs Alif Self Service in Shipley, Yorkshire, has been with merchant services company Elavon for years. He recently had a problem with his machine not being able to do end of day reports on either Friday or Saturday. He was told it would be sorted out by the Monday and the money (card payments amounting to £441.68 on Friday and £240.27) would be in his account. However it wasn't.
When he called me it was another Friday, five days later and he still hadn't been paid.
They did eventually pay it but as Raja warns, with so much activity it could easily slip your notice, so keep an eye on your account.
I did attempt to reach Elavon for a response and thought I had got there when I found a press contact for them. I emailed her but got an automatic reply saying she no longer worked there and referring me to some guy with U.S. Bancorp, the American owner of Elavon. I dutifully emailed him but unsurprisingly got no reply.

Jac Roper is editor for Convenience Store's Dear Jac column. If you've got a retail problem, call Jac on 020 8502 9775 or email: jac@roper-biz.co.uk.