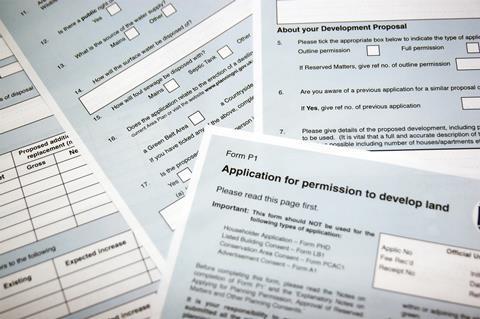 There's a nervous buzz in the parade on Crowhill Road in Nuneaton. A planning application has gone in from SEP Properties (specialist in retail led mixed-use development schemes) for a single storey 3,000sq ft shop with ATM, reconfigured car parking, cycle stands and revised access arrangements. It's on the site of The Crows Nest, a Marston's pub that has sold off a large chunk of its car park for said development.
This has particularly engaged the attention of Raj Modhwadia who runs a Costcutter right next door. In fact, if the application goes through, you will not be able to see his 1,500sq ft store from the road.
When Raj first rang me, the word was that it was the Co-op behind the plan. I can see why they would think that. If you go on SEP Properties' website their portfolio includes many Co-op developments. Although there was also a Tesco Express.
Anyway the Co-op Group confirmed that it wasn't them.
Now the general consensus is that the property company is seeking planning permission before it chases likely candidates (I did ask them if that was the case but unsurprisingly they have not responded).
Raj also wanted to know if I had any further advice for the fightback that he and the butcher, pharmacy, hairdresser, coffee shop, chip shop and nursery were planning. Loss of parking space will affect them all.
As far as I could see they had covered most of the bases. They had spoken to the council and already got several petitions up. By day one Raj had over 200 signatures (and the council had told him they needed just five objections to call in the application – at the time of writing Raj had 600 signatures and there had been 175 written objections so it will now have to go before the planning committee).
Raj says: "We're still pushing and attending a Sunday market for local residents to sign the petition and giving out small leaflets with information as to how residents can object."
The Association of Convenience Stores says you should submit comments to the local council about the planning application. Send copies of your comments to your ward councillors, the members of the local council planning committee and Member of Parliament. When commenting on a planning application it is important to remember that all comments need to be justified and supported by evidence.
If you get enough numbers you can stage a protest. This brings in the cameras and the wider publicity.
A lawyer customer also suggested getting a planning consultant.
When I first spoke to Raj they had not, so far, been in touch with the local paper which I highly recommended. With enough groundswell it may get the attention of the local MP who, so far, hasn't expressed much interest.
I also recommended that they give their overall petition a catchy title (Save our Shops: SOS is a good one) which gives the local press a handy tagline. And one more idea – try to appoint a local retired professional man or woman who can steer the whole project. Fighting a planning application can be very time consuming.

Jac Roper is editor for Convenience Store's Dear Jac column. If you've got a retail problem, call Jac on 020 8502 9775 or email: jac@roper-biz.co.uk.