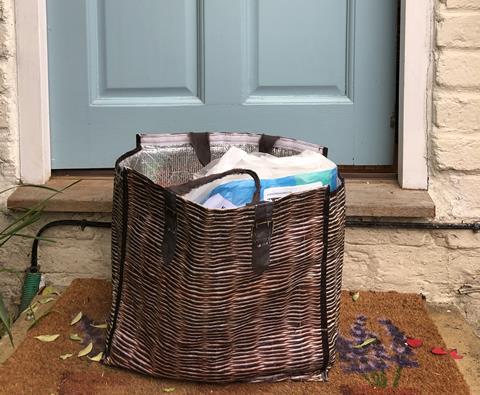 I had an interesting query from Jaspal Gill who runs Church Hill North News in Reddich, Worcestershire. He wrote: "I am considering offering a home delivery service in my local area. I know Snappy Shopper and Jisp offer home delivery apps, so would be interested in retailers' experiences using these apps.
"Do retailers use Facebook to arrange home delivery? I would be grateful if other retailers could give me some advice on this subject."
I first of all consulted retailers on the Booker Symbols private Facebook site because I had seen a discussion there on the subject back in January.
I wound up talking to Gary Batten who runs two Nisa stores in Cornwall (but not in the seaside-y bit so they aren't seasonal shops). He has both Jisp and Appy Shop with some 2,000 products on both apps. "All you need is epos," he says.
He started doing deliveries during lockdown, taking orders by telephone and on emails. He joined Jisp a year ago and is about to launch their new Scan & Save system too (where customers can scan the bar codes of 65 products to find tailored discounts).
He took on Appy because he also does takeaway pizzas and Appy has a better delivery window than Jisp (which is an hour at best and people don't want to wait an hour for pizzas) although he thinks that Jisp is considering improving on its delivery times. Jisp didn't cost him anything to join at the time and he says it's cheap at 3.5%, charged to the customer. Appy is 7.5%. Gary charges his customers £2.50 for any size delivery and he gives the delivery charge to the staff, so if they make, say, four deliveries in an evening they get a tenner over and above their wages, so everyone is happy.
Both companies give you marketing material for Facebook and your website. He is also going to be leafletting next year after he opens his third store.
The current average basket for delivery is £33 and he is doing around 100 deliveries a week between the two stores. So it's worth £4,000-4,500 a week to his business (the stores turn over around £1m per annum each). "This is just the beginning," says Gary, "once people buy from you, they order over and over again."
He didn't go with Snappy Shopper, by the way, because he thinks it is already too corporate. He prefers to deal with people which he does with both Jisp and Appy. And he thinks the future is Jisp even though it currently rates 7th in the market. "They also do Scan & Go, just like Amazon."
I know more and more retailers got jump started into deliveries via the impact of coronavirus. And once you're in…
Both Jaspal and I would be keen to hear about other retailers' experiences in this swiftly-developing market.


Jac Roper is editor for Convenience Store's Dear Jac column. If you've got a retail problem, call Jac on 020 8502 9775 or email: jac@roper-biz.co.uk.