Treasury Wine Estates is making the most of demand for low alcohol wine with its new Lindeman's range.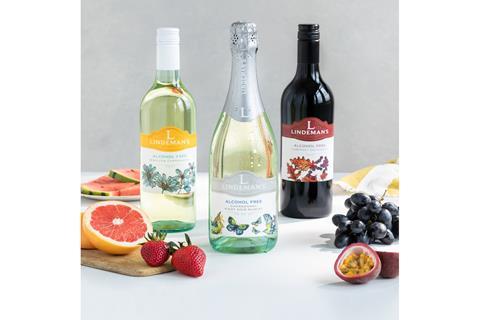 The Lindeman's line-up (0.5% abv) is available to independent retailers now in three variants: Chardonnay, Cabernet Sauvignon, and a Sparkling blend of Pinot Noir and Muscat.
Kirstie McCosh, European marketing director for Treasury Wine Estates, said: "Low and no-alcohol is a category in growth and with teetotallers now making up 21% of the total UK population and 75% of millennials limiting the amount of alcohol they drink on a night out (ONS Figures), we felt that now was the right time to launch Lindeman's 0.5%.
"We know that the wine industry is changing and that consumers are turning to other drinks categories or choosing not to drink at all. By giving shoppers an alcohol-free alternative from a consumer favourite like Lindeman's, we are helping to recruit these consumers back into our category and providing them with new ways in which to enjoy our wines."