Molson Coors has pledged to remove plastic packaging from its Carling and Coors Light brands, as part of its new global packaging goals.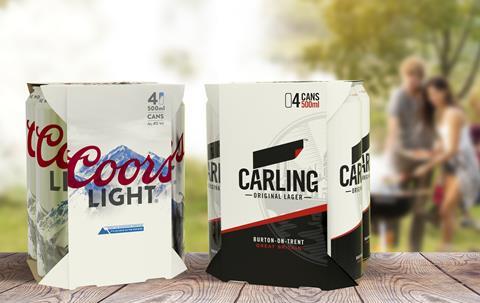 With a target to remove all plastic from Carling and Coors Light packaging by 2021, the brand's commitment forms part of a £7.5m plastic reduction investment over the next two years.
Molson Coors legal and corporate affairs director, Kristin Wolfe, said: "We recognise the challenge of single-use plastics and we're committed to reducing its use throughout our supply chain.
"The pledge we've made today, both globally and with the local actions we're taking in the UK & Ireland, will significantly reduce single-use plastics in our packaging, reinforcing our long-term commitment to brewing greener and working towards our 2025 sustainability goals."
The new packaging goals have been announced as part of the release of Molson Coors' annual sustainability report: Our Beer Print Report 2019.