Molson Coors has agreed an exclusive distribution deal to bring the Bodega Bay hard seltzer range to the UK convenience market.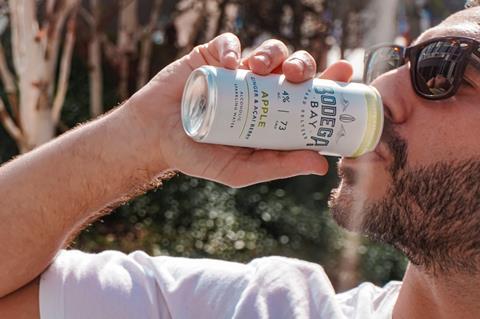 The Bodega Bay range of low-calorie sparkling alcoholic drinks at 4% abv includes two premium flavours – elderflower, lemon & mint, and superfood-infused apple, ginger & acai berry. The drinks are available in 250ml cans with a Californian-inspired design.
Molson Coors category, insight and innovation director Jim Shearer said: "Bodega Bay has successfully launched in the UK market thanks to its unique brand and truly great tasting liquid – immediately tapping into the big trends towards premium ready-to-drink alcoholic drinks and a desire for low calorie, naturally flavoured options that reflect a more health conscious lifestyle.
"The growth and opportunity in the hard seltzer category is clear, but we wanted to partner with a brand we felt had the ability, because of the sheer quality of the drink and brand proposition, to become a cornerstone of the category as it grows.
"With Bodega Bay we feel we have the perfect brand and partner to help our customers make the most of the hard seltzer opportunity and build real longevity into the category."
Bodega Bay recently partnered with The Thirst Project, pledging to invest at least 1% of its sales to bring clean drinking water to people in need across 13 countries worldwide. This equates to 17 litres of clean drinking water per every can sold.