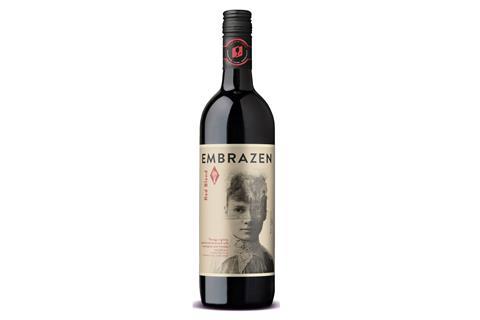 Treasury Wine Estate (TWE) has announced the launch of its Embrazen range into the UK market, celebrating the 20th century's greatest female trailblazers.
Red blend (13.5% abv), which features hints of mocha and spice with layers of red fruit and toasted oak, and Chardonnay (13% abv), which has rich stone fruit and honey flavours, both form the new range and carry an rrp of £9.99 each.
Furthermore, through the Living Wine Labels app, consumers can make on pack characters Nellie Bly and Amy Johnson come to life on the Embrazen bottles. The effect is created using Augmented Reality (AR) technology.
TWE marketing director, Kirstie McCosh, said: "Embrazen has arrived to empower a new generation of consumers who are inspired by stories of positive change. It puts a spotlight on how women have refused to let boundaries prevent them from shaping the world and has been developed to change the way wine talks to consumers and engage with them in a more impactful way.
"We're excited to bring Embrazen to the UK and hope it will create excitement and engagement with 18-35-year-old consumers. One of TWE's core strategic aims is to drive recruitment of 18-35-year-old drinkers – bringing them into the wine category."