Edinburgh Gin has launched its biggest-ever brand campaign, Filled with Wonder, featuring its first-ever TV spot airing on Channel 4.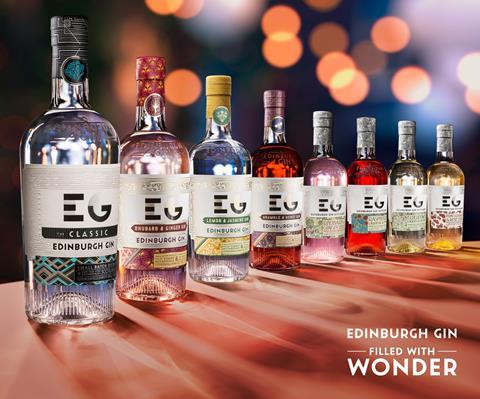 The campaign is designed to lead viewers through a fantasy journey of flavour, re-imagining the taste of the brand's signature Rhubarb & Ginger gin, and encourage shoppers to try its choice of 18 gins and gin liqueurs.
The Edinburgh Gin range is available to convenience stores and independents now and includes Lemon & Jasmin;, Bramble & Honey; and London Dry gins.
Set to the Frankie Valli song: The Night, the TV advert will air during Chanel 4's dating show First Dates at 10pm tonight (December 3).
Images from the ad will also appear on out-of-home displays. PR, social and event activity will kick in throughout 2020 as part of the multi-million pound campaign.
Neil Mowat, UK marketing director at brand owner Ian Macleod Distillers, said: "We have always led the way as a brand, pioneering both flavour and choice – a precedent we're committed to continuing.
"It's an exciting time in the category and this substantial investment in our marketing signposts a wonder-filled year to come for Edinburgh Gin. We plan on bringing the concept to life even further in the coming months, introducing moments of wonder to excite drinkers, from special events, to new partnerships."