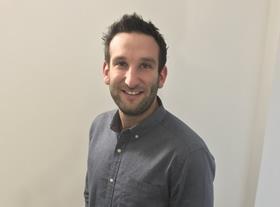 Monday 29 April 2019 saw Sainsbury's launch its first cashier-less c-store in the UK. Fortunately for us, the store in Holborn Circus is just metres away from the HIM and MCA head offices, so we paid a visit on launch day to give it a test drive.
Arriving at about 2pm, there was a buzz around the store, but it wasn't overcrowded. Staff were on hand to make sure people had the app downloaded and were ready to go. The store layout is more or less the same as before, however the removal of the tills provided a lot of extra space.
I located my items quickly, scanned them onto the app, paid and then scanned the QR code on exit. From entering the store to leaving with my items was about two minutes – this included some dawdling and indecision around what products to purchase. All in all, a very efficient and quick shopping experience, but it left me wondering – are people still the heartbeat of convenience, or is speed of service a threat to this?
The HIM Convenience Tracking Programme 2018 identifies the key factors that drive consumers to a particular convenience store. Since 2017 there has been a slight increase, from 9.8% to 9.9%, in the proportion of shoppers who list fast speed of service/short queues as one of their key drivers. However, the top driver is friendly and helpful staff, rising from 23.9% in 2017 to 24.1% in 2018. To nearly a quarter of shoppers, staff friendliness and helpfulness are pivotal in influencing their store destination.
Now this particular Sainsbury's store is heavily skewed towards food to go. In contrast to the overall convenience market, the HIM & MCA Food To Go Market Report 2019 shows that for food-to-go consumers, fast service is the number one demand (32% of FTG consumers state fast service as a key driver to an FTG outlet, while only 14% of FTG consumers state friendly service as a key driver to an FTG outlet).
This trial is a bold move from Sainsbury's, but will have not been made on a whim. Across the core convenience channel, people are pivotal to the experience. It will be interesting to see whether this cashier-less store takes off – I'll certainly be keeping a close eye on the space.