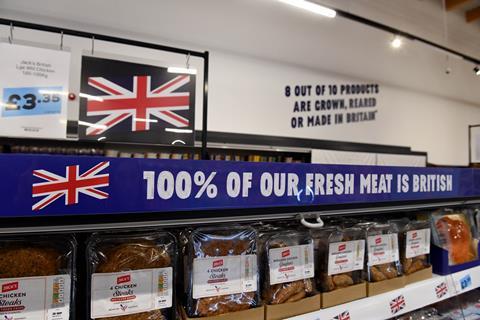 The Tesco-owned One Stop chain is to benefit from a selection of the Jack's discount range.
Revealed by sister title The Grocer last week, the One Stop chain of stores will stock the discount range that was introduced in 2018.
There will be more than 50 lines in the One Stop offering to begin with, with the majority in the chilled and frozen category.
One of the retailers who will be stocking the Jack's range is Dee Sedani. He spoke to ConvenienceStore.co.uk about what it means to have this range in his Derbyshire stores.
"We expect them to be available in the next week. It'll really help us take on discounters like Aldi and Lidl and offer a good price point to shoppers who are price conscious."
Fellow One Stop retailer Sunder Sandher, based in Leamington Spa, Warwickshire, agrees that the timing is perfect for this introduction. "It's a great call by Tesco to launch Jack's into One Stop now. We found out about two or three weeks ago that it was happening but it's the perfect time for back to school and universities."
Sunder explains that the 54-line roll-out will happen in three phases, with chilled and frozen produce being part of the first phase, and grocery and impulse making up the second two phases (launched on 7 September and 5 October). He thinks customers will appreciate the name value and the price point of Jack's. "As a budget range it's great for us. We've already got the One Stop range but customers want more Tesco lines as they find them reassuring. Most of them [customers] recognise Jack's and know it's good quality produce. Tesco is going to push the range hard to make it work and will offer a lot of support on this."
Price war
Dee says that as the UK enters a recession, price will become much more important for shoppers. "There's a lot of concern over financial stability so I think they'll welcome a range like this," he says. "The major retailers will enter a price war and with money being tight, the sector can't rely on shoppers being loyal to convenience like they were during lockdown so having a range like this will help keep customers."
Sunder says that while sales remain strong, having a value range like Jack's is essential. "The country is in recession but convenience is still doing well but that could change and people will be watching the pennies. We don't have to get involved in the price war that the multiples are predicted to be entering but it certainly helps having an offering like Jack's if we do get dragged in."
Are you concerned about a looming price war? Let us know at aidan.fortune@wrbm.com.