Alex (pictured with fellow delivery worker Connor) is currently heading up home deliveries at her father Wilson's KeyStore More in Lanark, Scotland
HOW ARE YOU DOING?
It's quietened down a bit this week, but we've started deliveries so that's keeping us busy.
Wilson has been at the cash & carry every day. The other day his 4 x 4 was so full he had boxes of Rice Krispies coming out the sunroof!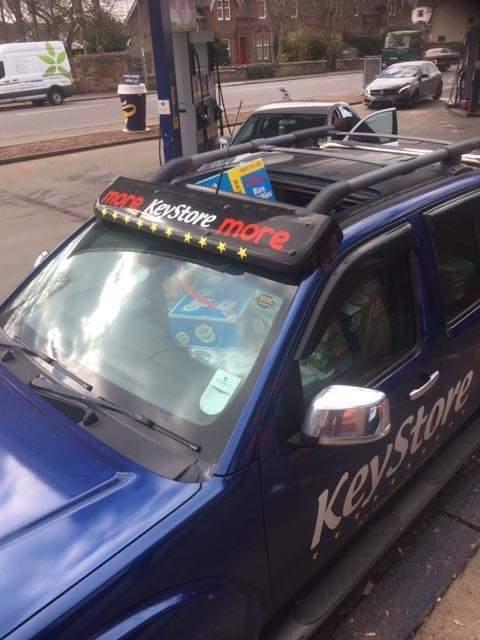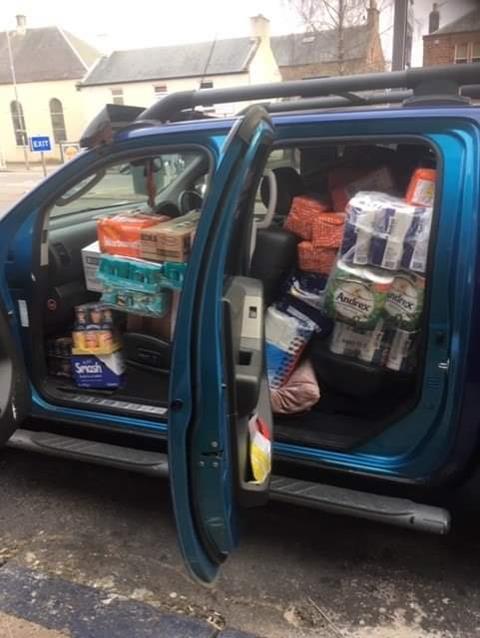 HOW ARE YOUR STAFF?
There's a member of staff on a furlough scheme because she's severely asthmatic. She's quite anxious because her auntie has passed away.
WHAT HYGIENE MEASURES HAVE YOU PUT IN PLACE?
Constantly washing hands.

Telling customers to follow the rules and hope that they do.

Stacking the shelves we're all wearing gloves.

When people come in at 6am everything is wiped clean. It's hard to keep on top of this because customers are coming in constantly. You know what needs doing, but getting it done is tough.
WHAT SOCIAL DISTANCING MEASURES HAVE YOU PUT IN PLACE?
You used to be able to walk straight to the till when you came into the shop, but now you have to walk round the store. We've also put markers on the floor. Most people are good at it, although I know some members of staff have had customers getting annoyed about it and walking straight up to the till. We've got screens hanging at the tills so you don't have to be in contact with customers.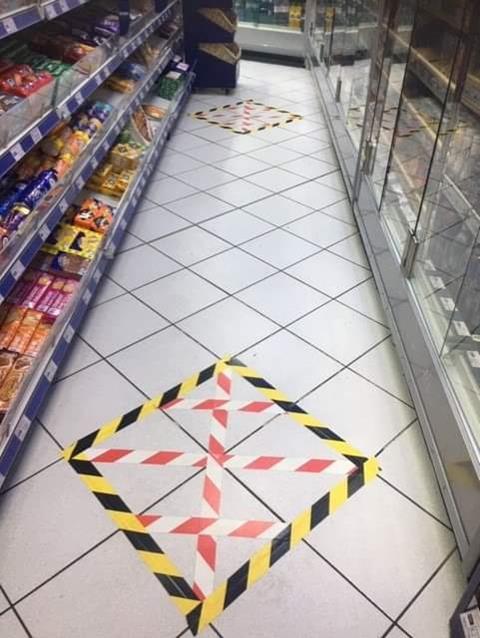 HOW'S HOME DELIVERY GOING?
Last week it was mad. We launched deliveries through the Snappy Shopper app on Monday - it was busy, but manageable. It was only me doing it as we didn't know how busy it would be.
On Tuesday people caught wind of it and we had more than 100 orders coming in. That same day we had a massive chilled order in.
I think dad might need to think of a minimum spend and delivery radius. At the moment we're getting orders for two packets of cigarettes or a bottle of Buckfast. They're £7 each and a delivery order is £3.
We need to get some delivery routes on the go as at the moment it's been so crazy to keep on top of it.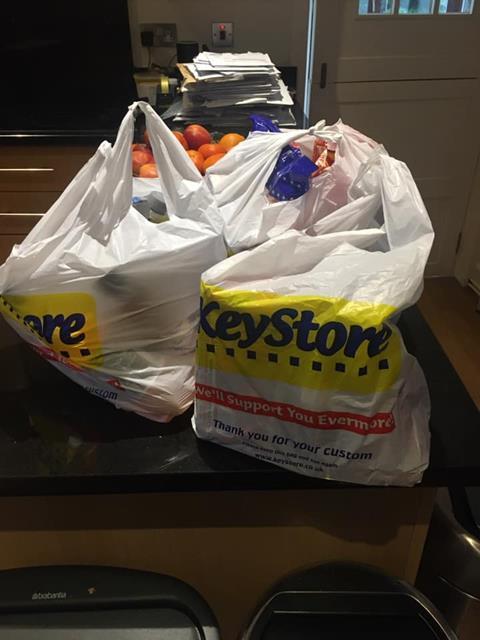 Customers pay for their order through the app. The unfortunate thing is the app is linked to what we sell, but it's not linked to the stock, so then we have to refund the customer if we don't have something in stock.
Everything still has to be scanned by us in-store. What would be brilliant is to have a scanner in the back office. The shop only has two tills, so if the shop is busy you can't scan the delivery products. At the minute it's just about getting everything out as quick as we can.
It's nice to know that you're helping people that can't get out, though.
The delivery time was meant to be half an hour to an hour, but we were getting so many orders that we couldn't get the deliveries out and then we were getting calls from people saying it was late, so there isn't a time limit now.