Wholesaler JW Filshill has unveiled a new business website for its KeyStore symbol group, designed to give prospective retailers a central hub to access information about the fascia and how to join the group.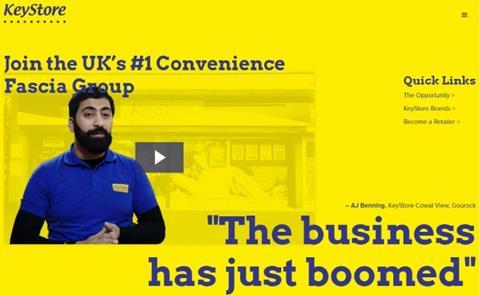 The new website, https://business.keystore.co.uk/, provides information on the three brands available – KeyStore, KeyStore More and KeyStore Express – and the benefits of choosing the fascia. It also includes videos of current KeyStore retailers discussing why they have chosen the group along with information on the support available from the group's business development managers and sales teams.
It also details the group's marketing, technology and community support initiatives as well as FAQs about the brand.
Filshill retail sales director Craig Brown said: "Our new KeyStore website provides all the information prospective retailers need to know about the fascia and how we operate in one place and is presented in a simple format that is easy to navigate.
"As we ease further out of lockdown our business development managers will be in a position to visit retailers who are keen to trade with a symbol group that offers high-profile branding, attractive pricing, a comprehensive product range, state-of-the-art technology solutions and business support that is unrivalled in the convenience marketplace.
"We've had a pipeline of enquiries from retailers during lockdown and we are keen to expand our existing estate by recruiting ambitious retailers who want to join the KeyStore family to work with us to grow their business."