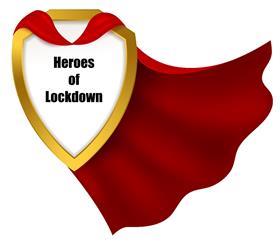 A lasting legacy
Much-loved retailer Raj Aggarwal was busy helping his community before tragically becoming a victim of coronavirus and his wife, Sunita, has bravely carried on his good work.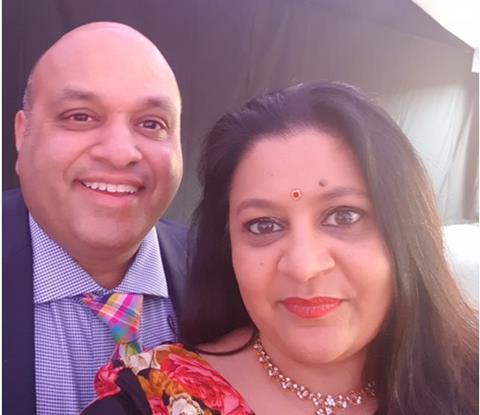 When the pandemic first took hold, Raj was dropping off supplies to NHS workers at Glenfield Hospital to support local causes throughout the pandemic.
"Raj didn't sit still for a minute," Sunita says. "Every day, he was like 'I've got to go there', 'I've got to do this', 'I've got to get sanitiser here'."
But following a short battle with coronavirus, Raj sadly passed away in April last year.
"With Raj being such a prominent figure in the retail industry, I think it made people realise the seriousness behind coronavirus when you know someone who passes away. It hit home for so many retailers and suppliers."
But looking back, Sunita says she's learned just how big the retailer family is out there, and the "amazing, adorable" friends Raj left her.
One Stop retailer Dee Sedani for example, was Sunita's "knight in shining armour". She explains Dee would order masks and sanitiser for the store, both for her customers and staff to use.
"You just don't know who to approach at the time because Raj used to be at the forefront of it all," she adds. "It's what you call having a retailer family."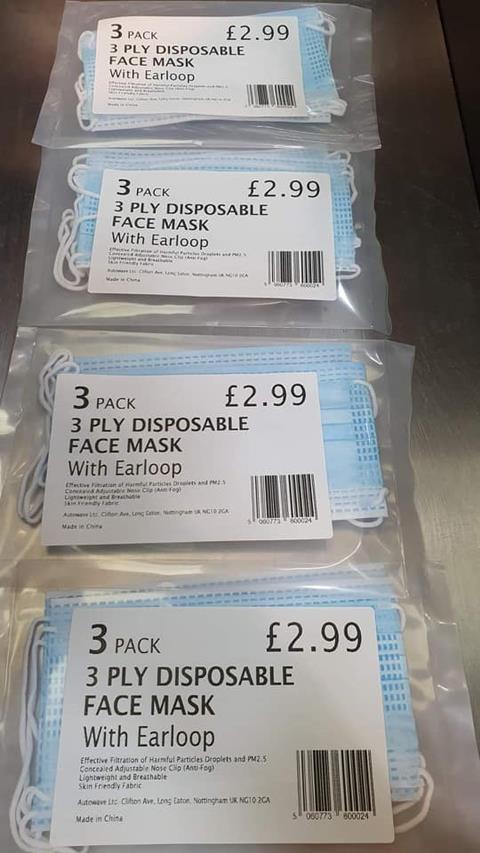 So while she and her staff fought to keep the community fed, shelves stocked, and all the while paying heed to the weekly shop convenience had become, Sunita strived to "push Raj's legacy through", and here's how.
"We've been through the thick and thin of it," she says. "But luckily, we've got a great set of staff that has made the world of difference.
"They came in with their heads held high as much as they could and did their job.
"Not a single one of them let me down and I am so proud of them. It's like your kid getting a degree."
And their hard work hasn't gone unnoticed. Sunita says due to the business's ability to increase availability, maintain standards, and stick to the ever-evolving list of Covid regulations, sales across both stores in Wigston and Hackenthorpe are still up 20% on pre-Covid levels.
"The rules that applied at the beginning, still apply now," she says. "All my staff still have to wear a mask even if they're behind a Perspex screen because you want to give the customer the right impression."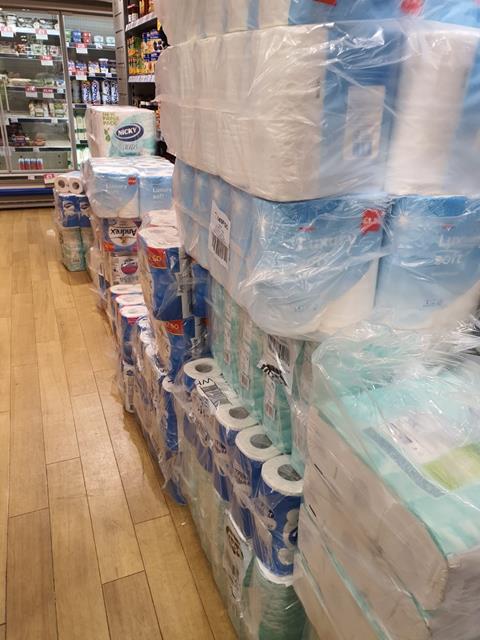 But these aren't the only elements keeping shoppers loyal. Customer service has been a vital element in running the business too, she says, and bolstering the overall health of the business.
"My staff were working 24/7 and still smiling," she adds. "Our customers were able to get what they needed, whenever they needed it.
"And as times were changing, we were adapting with it, and quicker than the supermarkets. We're on the ball and keeping up with trends."
The business's adaptability meant it could quickly work towards the changes in shopper trends. For example, Sunita says "getting away" from the single packs of crisps and sourcing bigger ranges of multipacks meant it could fulfil the demand for the pandemic-prompted 'big night in'.
"A lot of customers have come to realise the value of the independent retailer, and the value of having a convenience store. And that's made a big difference," adds Sunita.
"We can't beat the supermarkets [on price], but we can give our customers value for money. And I think we're going to come out of lockdown stronger."
But of course, all this hard work came at price. Sunita says staff were working overnight to ensure shelves remained stocked.
"We were stacking shelves at night, because we couldn't get it organised during the day," she says. "We were closing an hour early just so we could stack our shelves ready for the next morning."
But Sunita explains the store in Leicester had to recruit two new staff members after one of their shopworkers had to start isolating because they were too scared to come in.
"You are literally a counsellor," she says. "Some of my workers were coming into contact with up to 600 people in just one shift and some staff came in crying because they were too scared to come in.
"But you just have to reassure them the best you can."
So as Sunita added a whole new role to her job description to counsel her staff in times of need, how else did her stores become indispensable to the local community?
She says the business offered home deliveries throughout lockdown. But while the stores haven't yet ventured into the new world of online by providing the service through apps, such as Snappy Shopper, the stores soldiered on with deliveries by taking phone orders and dropping the groceries off themselves.
"It's giving the community that extra support," she adds.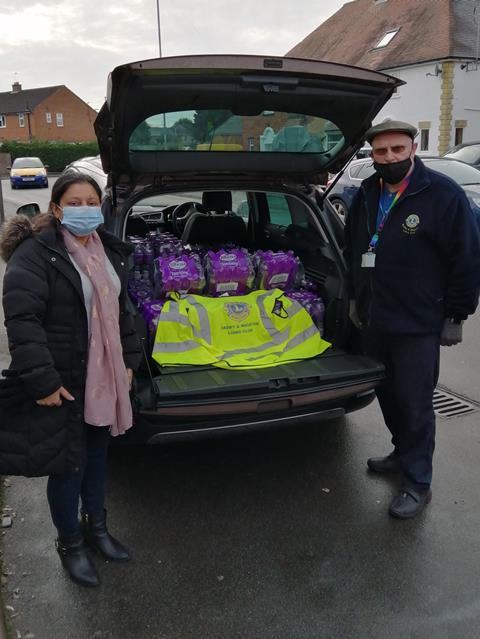 She also took part in the Ribena Sparkling giveaway, that returned for the second time in February, which saw more than 125 convenience retailers donate £380,000 worth of the beverage to local causes.
Her share of Ribena Sparkling was given to NHS staff working on the front line at local hospitals.
But these weren't the only community initiatives Sunita took part in. She is now working alongside Spar wholesaler AF Blakemore to run a charity campaign this month in memory of Raj.
Between 19th and 26th April, convenience retailers across the UK will be asked to follow the same steps as 'Raj would do' by donating goods, supplies and products to charities, organisations or individuals most in need within their communities.
They will be invited to talk about what they are doing in Raj's honour on social media, using the hashtags #SPARdoasRAJwoulddo or #doasRAJwoulddo to help inspire others.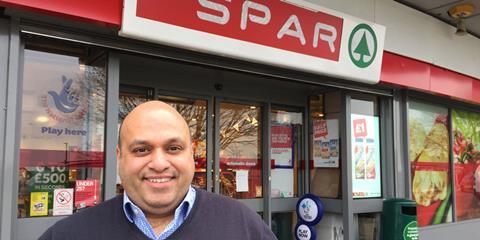 "I think for me personally, it's been the fact that I've got some big shoes to fill in regards to my husband," she says.
"I think just doing this campaign shows the fact that I am committed to his values, his interest, and his passion, and that is helping the community.
"And a year later, now I've got the strength to do the same, and hopefully on a much bigger scale doing it nationwide."