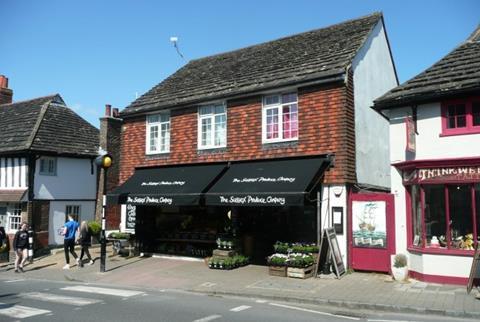 Leading retailer David Knight is to open a third Budgens store in Sussex.
Located in Steyning, West Sussex, David has taken over what was formerly The Sussex Produce Company site in the centre of the village.
Speaking to ConvenienceStore.co.uk, David explained why the time was right to open a third store. "We have been looking for a new store for about two years and were very keen on the Steyning store, unfortunately the pandemic hit and all of our plans for expansion were badly hit. We have since refitted both of our stores and also upgraded our EPOS system. With all of all of that completed we were well placed for a new acquisition."
David added that the store's offering will be similar to that of his existing stores in Hassocks and Henfield. "We will try and make the store have a slightly broader appeal bringing some of the successful ranges that we can offer through the Budgens model but also keep many of the local ranges that are already present in the offer. Our aim is to build on the fresh food top up shop that is already present along with introducing a food to go concept appeal to a younger demographic and an enhanced BWS mission. We will also double the size of the Cooks range and introduce The Brook vegan meals and launch our second Unwrapped bulk refill station both of which have been incredibly successful in our Hassocks store."
To achieve this, David and his team will be working hard to get the new store ready. "We will be closed for May and reopen early June after an extensive refurbishment. We have tried to take some of the design elements from our Hassocks store and try to retain some of the farm shop feel, like reusing the reclaimed timber floor throughout and having nods to its past as a farm shop style store.
He outlined why the village is the right fit for his business. "Steyning is a fantastic village, with a strong community ethos. The store we are buying has been successfully run as The Sussex Company and has built a strong reputation for selling quality and local foods which fits well with what we try to do with our two stores."