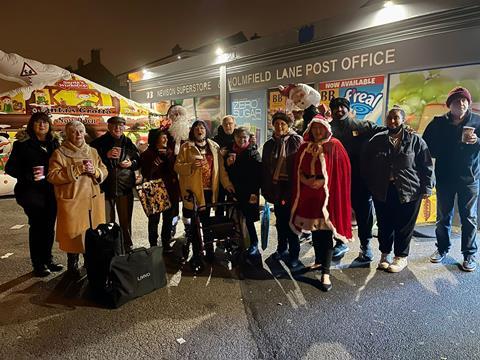 To help spread festive cheer in his community, Bobby Singh of BB Nevison Superstore & Post Office in Pontefract, West Yorkshire, organised a massive Christmas event for his customers.
As well as having a full-size Santa's Grotto outside the store, Bobby worked with community groups such as the local chour, the Liquorice Singers, to make it feel extra special. "We got a local choir who put an amazing performance on and made us all feel so Christmassy. We did this from our heart there was no charge as a gift to the community of Pontefract," he told ConvenienceStore.co.uk. "It was amazing and we had really good turn-out, the community of Pontefract loved it and especially the little ones."
He also worked with suppliers including Lucozade Ribena Suntory, Au Vodka, Batesons Bakery Budweiser Brewing Group UK&I and The Coca-Cola Company who supported the event.