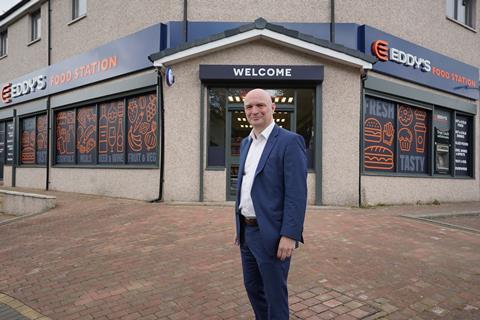 Eddy's Food Station has opened its first new store in Alloa, marking the return of Stephen Thompson to the convenience channel.
The new store has created 14 new jobs in the area. However Thompson isn't planning to stop there; he hopes to create 500 roles in more than 30 stores over the next five years.
Having previously co-founded the Morning, Noon & Night chain with his father, Eddie Thompson OBE, he was keen to return to the sector after been involved with Dundee United Football Club up until 2018. He explains to ConvenienceStore.co.uk what brought him back to convenience. "It's an industry I've always enjoyed and I think there's an opportunity there to grow an estate in Scotland.".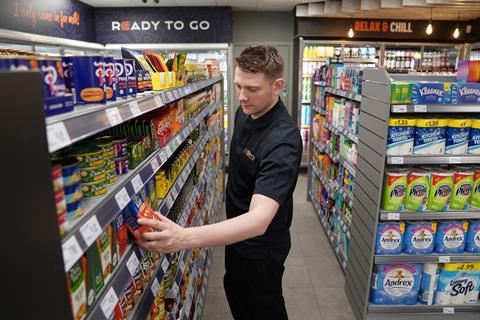 Thompson has plans to open at least 30 sites over the next five years and isn't hanging around to hit that goal with a second Eddy's site due to open in the next three weeks.
He is aware of the challenge ahead. "It's not going to be easy - I'm well aware that's it going to be a challenge. It's been a hard road to get to get the first shop opened and there'll be a lot of tweaks along the way. It was never my ambition to just open two or three stores, my ambition is to have an estate."
Thompson adds that as part of these plans to grow an estate of stores, the business is on the acquisition trail. "We're looking to acquire stores, they could be existing stores or sites that are no longer trading – it could be anything. The store we've opened hasn't traded for six years so we're open to ideas."
The stores will be mainly supplied as a Budgens by Booker although Thompson insisted on not having one of its fascias above the door. He said that despite talking to several groups, he felt that Budgens were the "most retail-focused".
Eddy's will also be working with local suppliers such as Fife Creamery to provide that USP to customers but one of its main focuses will be the food to go offer. "I've brought in a head of food service to run with the category," he explains. "But it's not just about pies, sausage and bacon rolls, which we'll still sell but we've expanded it to newer products.
"We're trying to take it to a slightly different level and we're really keen to really grow that offer. It's still early days but what struck us was the first lunchtime we did, and the kids [from the local school] came in. Kids are the most interesting market for and we saw them walk past the burger van and comes in to see us which is a good start."
Speaking on the launch day of the new store, head of food service John Richardson said: "Eddy's Food Station stores aim is to surpass customers' expectations from their local shop, as the offering goes far beyond basic, day-to-day supplies. In addition to a wide range of groceries our point of difference will be a high-quality, Scottish, daily takeaway menu of hot and cold fresh foods, from filled rolls, to hot pizza slices, there are options for every meal."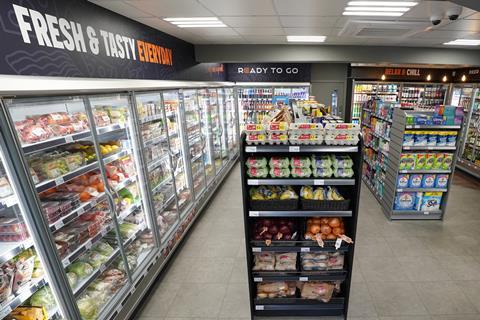 Thompson says the main challenge was the aversion to risk by banks. "It's taken me 18 months from really properly focusing on it to actually opening the door. As soon as banks see 'retail' on the application, that raises a red flag, even though convenience has had a good two years.
He says that the stores will be customer-focused, with an emphasis on service, and insists that we're unlikely to see self-service checkouts in any of his sites. "Nobody seems to be customer focused anymore and I think that kind of came from Covid-19 so we've no plans to introduce them in our stores. Having that engagement with customers makes you part of the community and we want to keep that."